The President, Patriotism, and the Culture Wars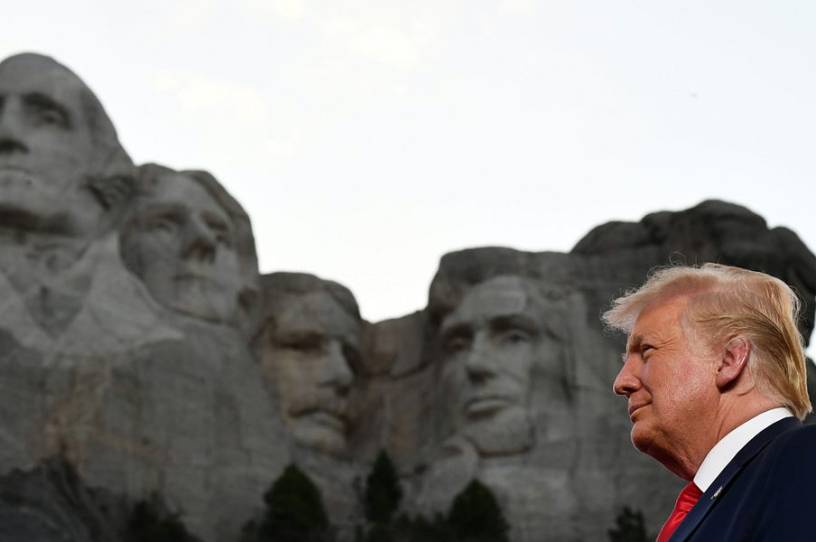 I didn't watch President Trump's weekend speeches live. It was a holiday, so I chose to take one. As a result, I first learned about them from the reactions they elicited. As usual, it was like Rashomon for the Trump era.
According to the Washington Post, Trump's Mount Rushmore speech signaled his "unyielding push to preserve Confederate symbols and the legacy of white domination," which was "crystallized by his harsh denunciation of the racial justice movement." The Associated Press account was headlined, "Trump pushes racial division, flouts virus rules at Rushmore." Sen. Tammy Duckworth (D-Ill.) said on CNN that Trump "spent all his time talking about dead traitors."
Many on the right had a field day in response to the responses. To their ears, Trump didn't spend any time talking about "dead traitors" or the Confederacy. His subjects were the American Revolution, abolition, and great Americans, including some African Americans. My friend and former National Review colleague Rich Lowry saw and heard "a superb speech, tough but appropriately so."
I can see how Lowry, who has a greater tolerance for nationalist rhetoric and strained teleprompter reading than I do, heard a good speech—though "superb" is a hernia-risking heavy lift for me. I will concede that, once I caught up to the speeches, I found little that was objectionable in the portions that were purely historical.