The Spike in COVID Cases Is Straining Our Testing Capacity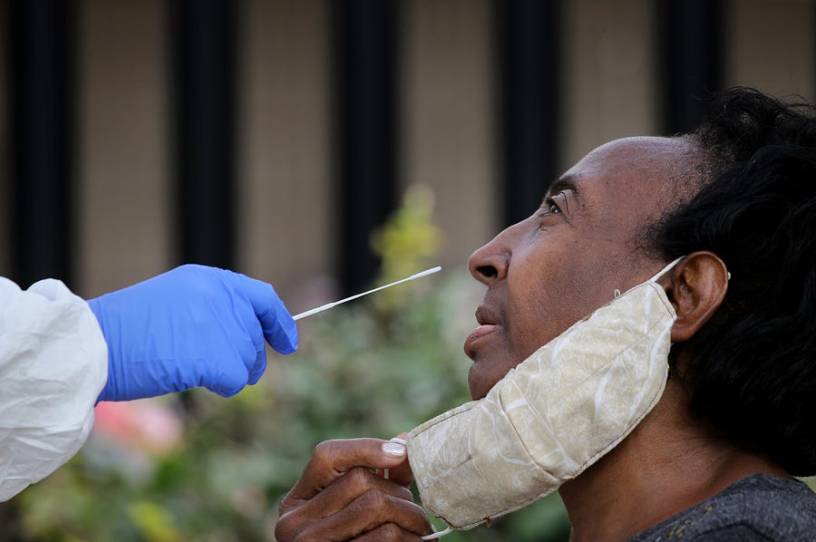 When you look at the current state of America's massive nationwide coronavirus testing network, two things stand out.
The first is that it is a logistical marvel. Four months ago, the COVID pandemic caught many of our leaders completely flat-footed and unprepared; today, most anyone in America can make an appointment at a nearby clinic or pop-up testing station, with or without a doctor's referral, get a nose or throat swab within a few hours, and have results in hand in a matter of days. After months of largely reactive testing, we've taken major steps to ramp up proactive testing too: among hospital patients, nursing home residents, the imprisoned. Our labs churn through more than 600,000 tests every day; some days that number is closer to a million. It's a staggering feat.
The second thing is that it's not sufficient—at least not compared with the major bump in recent infections the country is currently experiencing. So far this month, the U.S. is setting daily records for new COVID cases. While testing is not yet as overwhelmed as we were back in the spring—part of the reason we're seeing so many new cases is because testing has grown so robust—the evidence is beginning to mount that our testing apparatus is creaking beneath the strain.
Two main metrics are relevant here. First, there's the test positivity rate, which tracks what percentage of COVID tests come back positive and thus helps us gauge the strength of our testing apparatus relative to the strength of the virus. Second, there's the test turnaround time, which gives a sense of how backlogged the labs processing the tests are getting. Turnaround time is also important when it comes to assessing how effective tests are in general: When it comes to influencing people's behavior, it's far more useful for them to know whether or not they have coronavirus within a day of taking the test than within a week.