The Supreme Court Can Fix Its Oldest Mistake This Year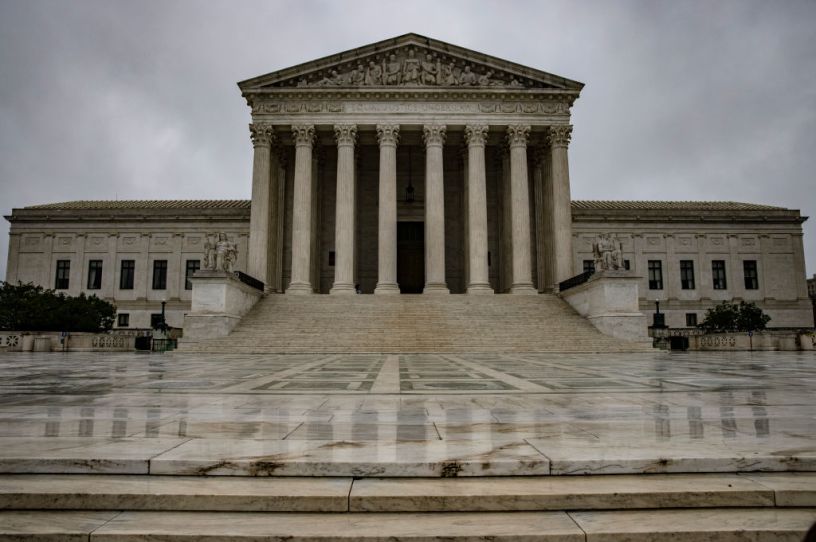 The U.S. Supreme Court. (Photo by Samuel Corum/Getty Images)
Ursula Newell-Davis has been a social worker in New Orleans for more than 20 years with a particular passion for special needs children (including her own), so she knows special needs families are often desperate for affordable and reliable respite care. It allows parents time to work, run errands, or just attend to themselves, confident that their kids are safe with someone qualified to help. In 2019, Newell-Davis tried to open her own business providing that care, but the state of Louisiana said no.
Since 2021 she has been locked in a civil rights lawsuit, arguing that the regulation keeping her from her calling is unconstitutional. She has lost in the lower courts and recently petitioned the Supreme Court of the United States for review, where we are representing her. For her to prevail, the court will have to reconsider a clause in the 14th Amendment it has largely ignored since 1873.
The state freely admits that Newell-Davis is qualified to provide respite care services. But in Louisiana, a regulatory scheme called "Facility Need Review" makes opening a respite care business illegal unless a committee of four health department officials decides that the offered services are "needed." The state has no objective standards for determining a community's "needs" but instead relies on what administrative agency bureaucrats believe to be true about a given area. The state contends limiting the number of respite care workers makes it easier for regulators to pay more attention to existing providers, which "self-evidently" benefits the public.
Not true, says one New Orleans foster mother who signed a declaration attesting to the local need for Newell-Davis' care. She "urgently sought out respite services" and spent "hours on the phone trying to reach a live person and left countless messages, only to never receive a response back." She found a system of "extremely limited options[,] wholly inadequate" to provide consistent service. For a time, she was able to get assistance from Newell-Davis. But without reliable help, she lost jobs and could not continue to pursue permanent custody of the child.
You're out of free articles
Create an account to unlock 1 more articles