The Trumpian Agenda Fueling Mo Brooks' Senate Campaign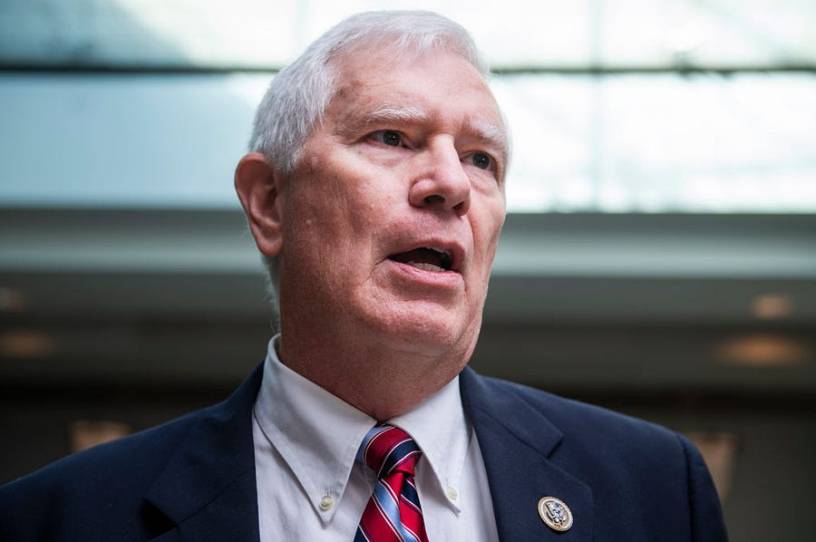 A year out from the 2022 midterms, GOP Rep. Mo Brooks is already barreling full steam ahead to try to win a seat in Congress' upper chamber next year. Four years after his failed bid for Senate in Alabama's 2017 special election, the Huntsville congressman announced in March that he would launch a bid to succeed Alabama's GOP Sen. Richard Shelby, who said in February that he would not seek a seventh term.
Brooks has already snatched the golden ticket in any Republican primary right now: an endorsement from former President Donald Trump. "Few Republicans have as much COURAGE and FIGHT as Alabama Congressman Mo Brooks," Trump said in a statement through his Save America super PAC in early April. Brooks also snagged an endorsement from Kentucky GOP Sen. Rand Paul last week.
The only other declared GOP candidate is Trump's former ambassador to Slovenia Lynda Blanchard, an Alabama businesswoman who has already invested $5 million of her own money into her campaign. (Blanchard's campaign declined multiple requests for an interview with The Dispatch.) Business Council of Alabama CEO Katie Britt, who previously served as Shelby's former chief of staff, has also hinted at possibly running. 
Alabama Secretary of State John Merrill had planned to run, but he announced last month that he would not join the race after he was caught publicly lying about and then admitting to an extramarital affair.