The U.N.'s Failure in Lebanon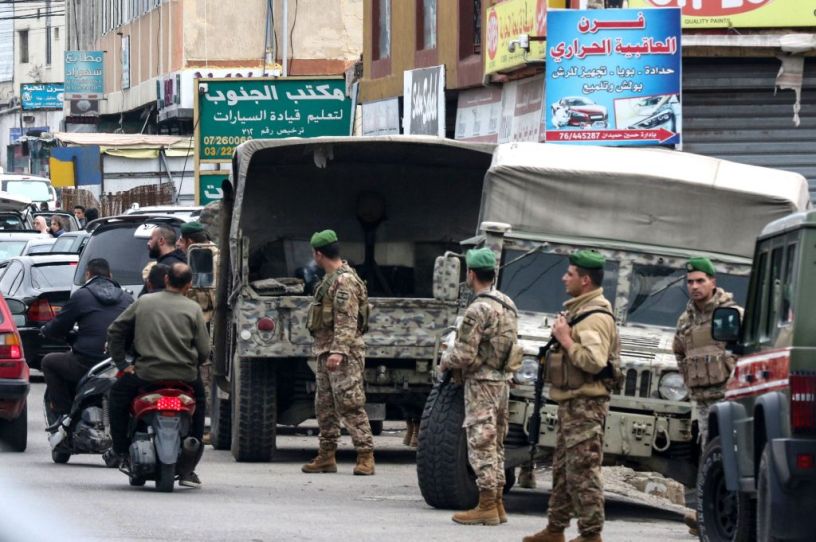 Lebanese soldiers gather at the site where a UNIFIL convoy came under small arms fire in the village of al-Aqbiya in south Lebanon. An was killed and three wounded. (Photo by Mahmoud Zayat/AFP/Getty Images.)
An Irish soldier with the United Nations Interim Force in Lebanon (UNIFIL) was killed last week while on a peacekeeping mission in southern Lebanon. After taking a wrong turn, a "hostile crowd" reportedly swarmed his armored vehicle and shots rang out, killing the Irishman and wounding several other peacekeepers. 
UNIFIL has maintained a presence in Lebanon since 1978, when skirmishes broke out between militants and the Israeli Defense Forces, and its size and mandate were expanded after Israel and Hezbollah fought a 34-day war in 2006. Among the force's new tasks was enhanced coordination with the Lebanese Armed Forces (LAF). But the murder of the Irish soldier is just one indication that the UNIFIL-LAF security arrangement has failed. And much of the blame lies with Hezbollah and its influence over the Lebanese military and government.
According to UNIFIL, the details of last week's incident remain "sparse and conflicting," but UNIFIL says it is working with the Lebanese Armed Forces to "determine exactly what happened." Wafiq Safa, Hezbollah's "coordination and liaison officer," claims the incident was "unintentional." He told Reuters that Hezbollah was not involved and that official security organs should investigate the case. He stressed that the vehicle came under attack when it deviated onto a coastal road outside UNIFIL's area of operations. A second vehicle took the usual highway and allegedly proceeded in peace.
Despite Safa's denial, Hezbollah has an established track record of responding with hostility to what it decides are unauthorized UNIFIL movements. Neither UNIFIL nor the Lebanese Armed Forces have been able to put a check on Hezbollah's military power. Worse still, the LAF regularly colludes with Hezbollah to cripple the U.N. force.