The U.S. Still Looks for a Nuclear 'Understanding' with Iran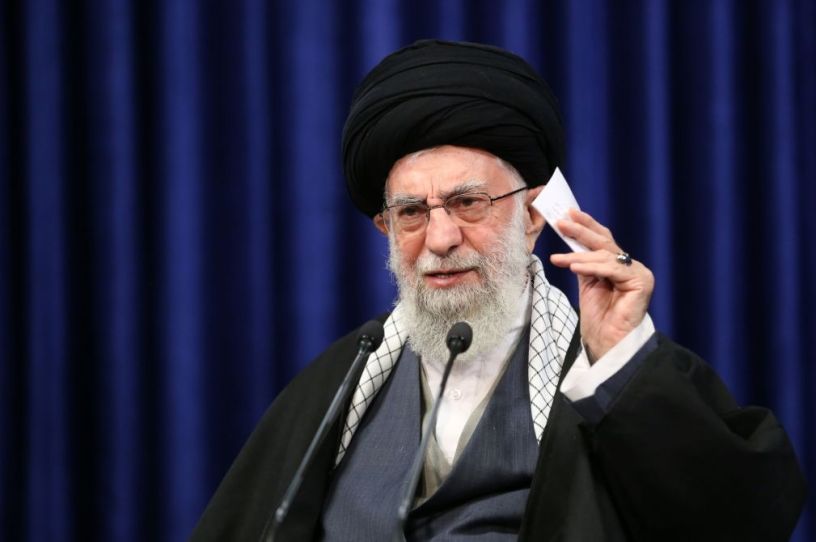 Iranian Supreme Leader Ayatollah Ali Khamanei makes a speech on February 17, 2021 in Tehran, Iran. (Photo by Iranian Leader Press Office / Handout/Anadolu Agency via Getty Images)
The suspension of a top envoy and increasing congressional backlash are threatening to derail the Biden administration's months-long secret talks with Iran. The administration hopes to prevent the Islamic Republic from enriching uranium to the 90 percent threshold generally considered weapons grade. But critics worry if it'll even work, and if it does, at what cost.
After missing congressional briefings and overseas trips for weeks, Special Envoy Rob Malley was suspended without pay by the State Department, according to Iran International. The news comes amid an ongoing investigation into Malley's potential mishandling of classified documents. His security clearance had also reportedly been revoked some time in the two months ahead of his leave, preventing him from accessing sensitive national security material while on the job.
Malley led the Biden administration's early efforts to revive the Obama-era Joint Comprehensive Plan of Action (JCPOA), commonly known as the Iran Nuclear Deal, after former President Donald Trump's 2018 withdrawal from the agreement. Indirect talks to revive the agreement collapsed last year.
For weeks, the State Department had said Malley's absence was due to the illness of a close family member. Now, lawmakers are accusing the administration of knowingly misleading Congress and journalists about the special envoy's whereabouts, and demanding greater input on Iran policy.