The World Shrugs and the Games Go On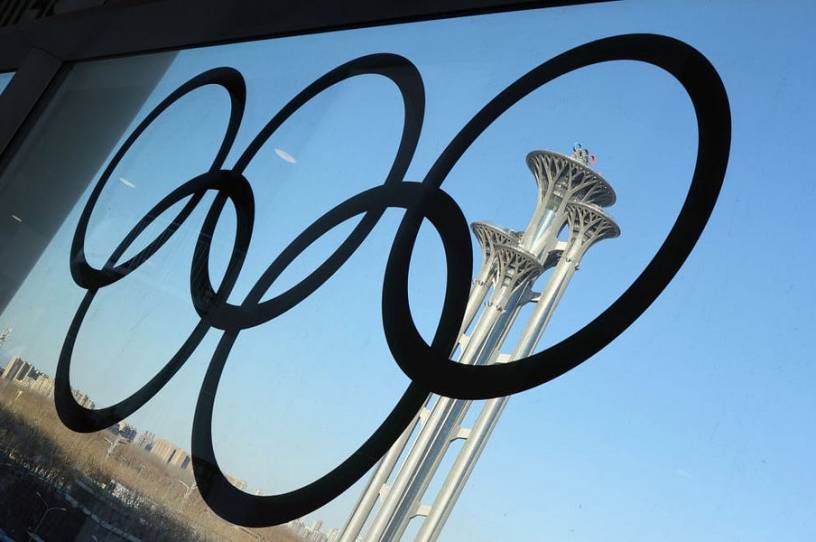 Last Thursday was Holocaust Remembrance Day. Pegged to the liberation of Auschwitz on January 27, 1945, the anniversary was duly commemorated around the world (with some predictable exceptions). In truth, however, it was a little odd—all those pious self-congratulatory vows of "never again" coming within days of the opening ceremony of the Beijing Olympics. It's been 86 years since the Olympics were exploited by a genocidal tyrant bent on delivering greater glory to his own government. But at least at that moment Hitler was only planning the Final Solution to exterminate the Jews; he didn't have active concentration camps as the Communist Party of China does in Xinjiang, bent on the extermination of its Muslim Uyghur population. 
It's cathartic to decry the hypocrisy of self-professed lovers of human rights in the face of actual genocide. But the reality is that those who applaud the physical feats with one thumb up and denounce the genocide with the other thumb down are in good company: Indifference and inaction are the norms in the face of terrible crimes against humanity. Of course, there have always been good people who do their utmost to stand up, to use the powers of their government, or their organization, or their community to call attention to the nightmares afoot. But there has been a surprising consistency in the willingness of governments to look aside, to create meaningless bureaucracies like the United States' "Atrocities Prevention Board," or worse yet, to acknowledge the horrors with a shrug. 
The first stories about Germany's purification of the race actually related to the handicapped—mental and physical—and not Jews. In 1933, Hitler's Germany introduced the "Law for the Prevention of Progeny with Hereditary Diseases," which was much as it sounded. In 1939, the Nazis introduced the T4 program that began mass killing—eventually with poison gas—of Germans and Austrians with handicaps. The program served as an early model for the Final Solution, and by the end of the war, 275,000 of those deemed "unworthy of life"—which included the terminally ill, the elderly, and the disabled—were murdered.
Aside from pleas and arguments from the family members who realized their "lesser" brethren were being exterminated by the state, the most notable fact was how few protests there were. Several Lutheran and Catholic bishops stood tall, most prominently the bishop of Münster, Clemens August Graf von Galen, whose denunciations were dropped in leaflets across Germany by the British. But even the Vatican was, for the most part, remarkably silent despite documented awareness of the murders. 
Get every newsletter and all of The Dispatch. Support quality, fact-based journalism.
Get Started
ALREADY HAVE AN ACCOUNT? SIGN IN