Vintage J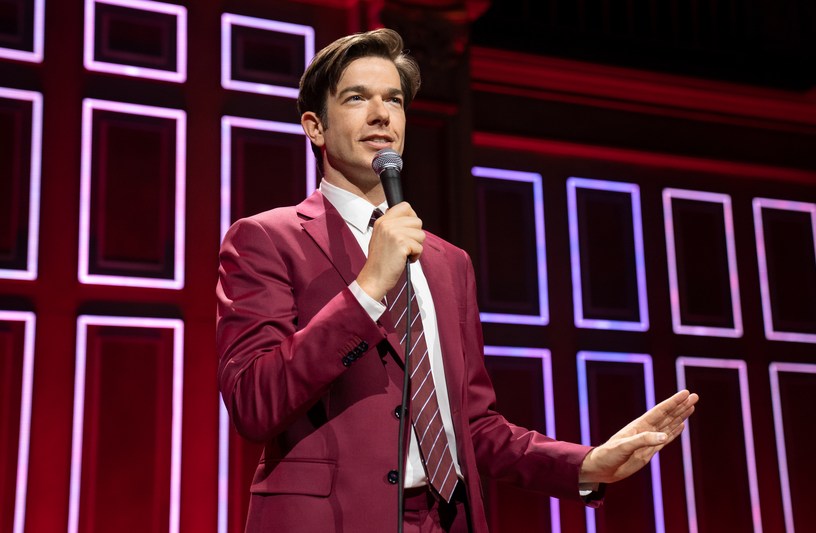 John Mulaney at the Boston Symphony Hall in 'Baby J.' (Picture via Marcus Russell Price/Netflix)
The past few years have delivered a particular type of stand-up special, in which comedians—following a very personal, high-profile media controversy—use the mic to delve into their feelings. Call it the Drake-ification of comedy.
Aziz Ansari opened up about the fallout of his sexual misconduct allegations in his 2019 special. Earlier this year, Chris Rock's Selective Outrage gave us his first public response to Will Smith and the now-infamous slapgate at the 2022 Oscars.
John Mulaney's Baby J, released on Netflix in late April, is the latest entry in this genre of confessional comedy for our very online age. And it's one of the best.
Leading up to 2020, Mulaney had any comedian's dream resumé: a writing stint at Saturday Night Live; two Netflix specials; and an eccentric repertoire of stand-alone projects, from a Broadway show, to a spoof kids variety special, to (for my money) the best opening monologue at the Independent Spirit Awards.