Virginia Gubernatorial Race Heats Up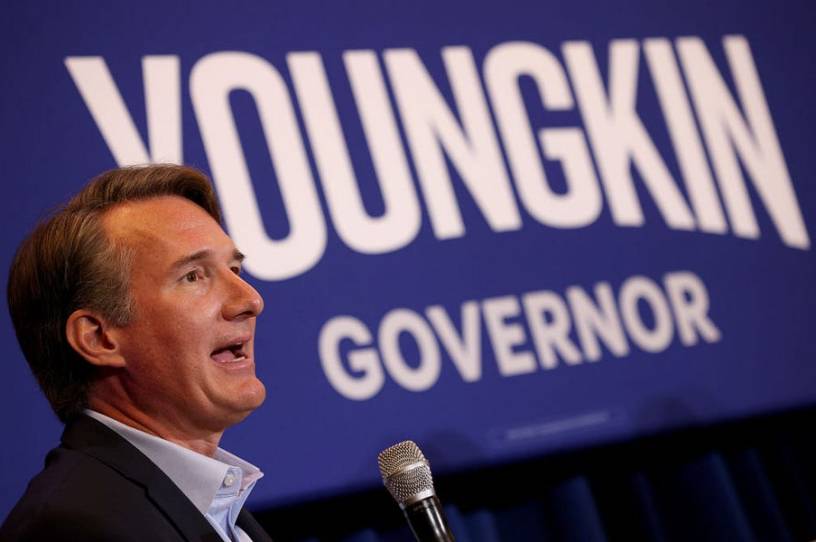 Two opposing trends will be on display in Virginia's gubernatorial election this fall. On the one hand, the candidate running against the sitting president's party has won all but one election since 1977. On the other, no GOP candidate has won a statewide race in Virginia in 12 years. Democratic candidate Terry McAuliffe hopes that the latter trend will prevail and carry him to the governor's mansion in November even though Joe Biden is in the White House. 
So far, McAuliffe's campaign strategy consists of touting his record as governor from 2014 to 2018 and portraying his opponent as a clone of former President Donald Trump. His allies are fully on board with the plan. "Terry and I share a lot in common," President Biden said at a July 23 rally for McAuliffe in Arlington, Virginia. "I ran against Donald Trump and so is Terry. And I whipped Donald Trump in Virginia and so will Terry." 
McAuliffe's Republican opponent is Glenn Youngkin, a first-time candidate and former CEO of the Carlyle Group who is trying to reverse Virginia's decade-long march into purple territory. 
Virginia voters backed the Republican nominee in every presidential election from 1968 to 2008, when Barack Obama flipped the state. It's since trended bluer in recent years: Trump lost the Old Dominion by 10 points in November, and the state's sitting governor, lieutenant governor, and attorney general are all Democrats.