Vladimir Putin Plays the 'Globalism' Card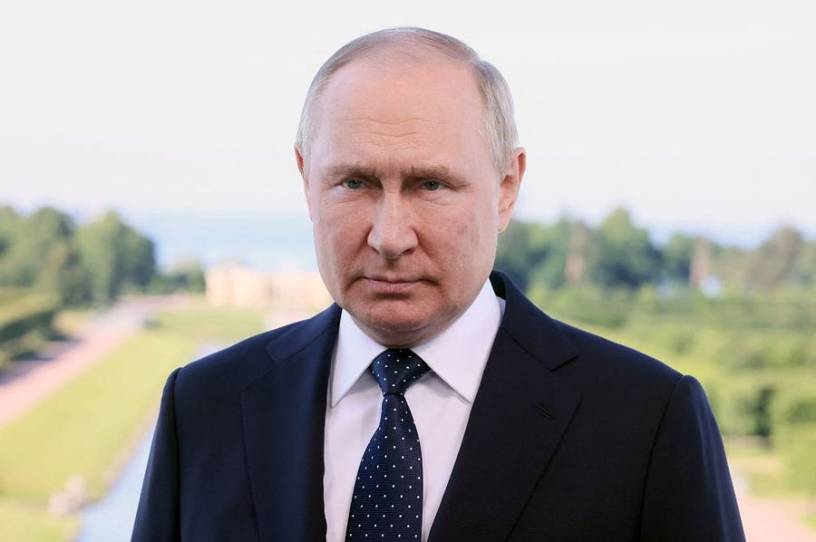 On July 7, Vladimir Putin addressed a meeting with the leadership of the Duma, the Russian parliament. This speech got the attention of the international press, more than usual, and it was probably designed to do so, with Putin blustering about how he has not even begun to fight in Ukraine. Aside from that, some language he used was notable for what it might tell us about the kinds of allies he is seeking in the West. By making several references to globalism, he appears to be doubling down on courting Western right-wingers, and he may be about to make "globalist" part of the official vocabulary for his external as well as internal propaganda.
Here are the two relevant sections of the speech, with a bit of context. (You can read the full speech in English translation here on the Kremlin's official website.) First, in a section where Putin gives the reason for the "conflict" (in this case, a Western attempt to "move on to a new stage in the fight against Russia") he declares that the West has already lost:
"because this operation also means the beginning of a radical breakdown of the U.S.-style world order. This is the beginning of the transition from liberal-globalist American egocentrism to a truly multipolar world based not on self-serving rules made up by someone for their own needs, behind which there is nothing but we striving for hegemony, not on hypocritical double standards, but on international law and the genuine sovereignty of nations and civilisations, on their will to live their historical destiny, with their own values and traditions, and to align cooperation on the basis of democracy, justice and equality." [Emphasis mine.] 
Then a little later in the speech, Putin discusses the behavior of U.S. allies—or, as Putin calls them—"countries that are still satellites of the United States," he castigates "their ruling elites' blind obedience to their overlord" which "does not necessarily coincide with their national interests, and most often simply and even radically contradicts them." He attacks these "ruling elites" as "globalist":
Get every newsletter and all of The Dispatch. Support quality, fact-based journalism.
Get Started
ALREADY HAVE AN ACCOUNT? SIGN IN