Was Joe Biden's Speech Recorded Rather Than Delivered Live?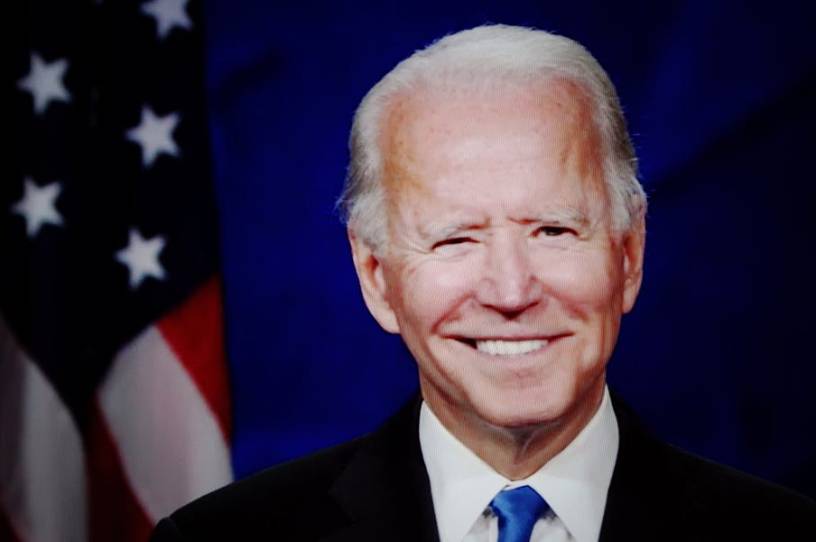 Right-wing media personalities, including Rush Limbaugh, and social media posts have claimed that Democratic presidential nominee Joe Biden's nomination acceptance speech was pre-recorded. Limbaugh specifically alleged that his speech "had to be taped in segments, and the segments had to be edited together." The Biden acceptance speech was one continuous shot, and, as reported by ABC's John Verhovek, Biden delivered his speech in front of "roughly three-dozen reporters, a skeleton camera crew, a handful of Secret Service agents and a smattering of campaign staff." (Verhovek was one of the reporters in attendance and live-tweeted lines from it as well as images and video he captured on his cell phone.) After his speech, Biden interacted with supporters who were video-conferenced in. 
BuzzFeed's Ruby Cramer attended the speech as well, and reported "about 30 members of the press and a skeleton production crew" in attendance. She also tweeted images from the event, as did the Washington Post's Annie Linskey, the New York Times' Katie Glueck, the Wall Street Journal's Ken Thomas, the Daily Beast's Hanna Trudo, and CBS' Bo Erickson, who also shared images of Biden's teleprompter.
One tweet from John Cardillo claims that a missing pin and watch between "shots" proves the speech was prefilmed in segments and cut together.