We Could Know Soon How Effective the Potential COVID Vaccines Are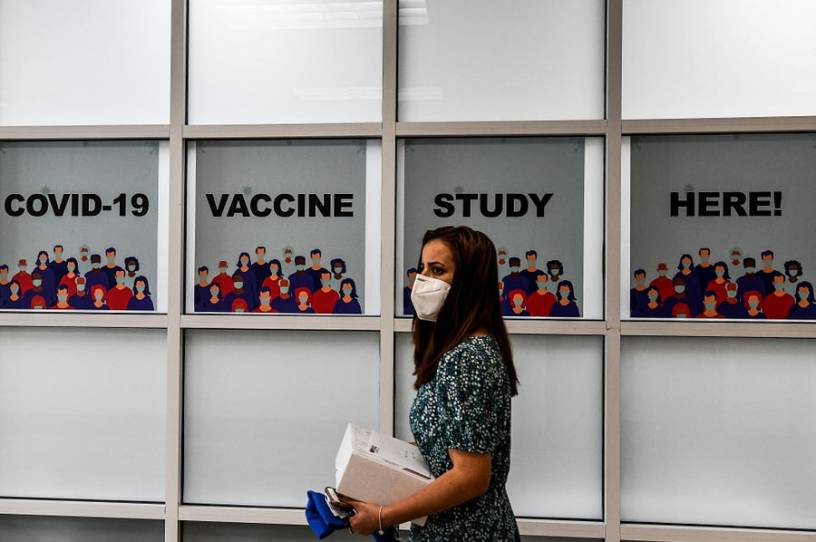 When will a COVID-19 vaccine be approved? That is the foremost question globally as the COVID-19 pandemic—entering its 10th month—shows no sign of easing on its own. To answer that question, we first need to know when sufficient evidence of the safety and effectiveness of the candidate vaccines will be available. The good news is that convincing signals of efficacy (or, alternatively, ineffectiveness) may come relatively soon.
COVID-19 vaccine efficacy assessments will be based on criteria released by the U.S. Food and Drug Administration (FDA) in June and the World Health Organization (WHO) in May. The FDA's review will govern which vaccines are approved for use in the U.S.; the WHO's guidance will inform the regulatory processes in many other countries around the world.
There are currently five vaccines targeted by the federal government's Operation Warp Speed (OWS) program in, or nearing, Phase III clinical trials (see Figure 1). This the final step in the regulatory approval process and involves administering the vaccine, or a placebo, to tens of thousands of trial volunteers.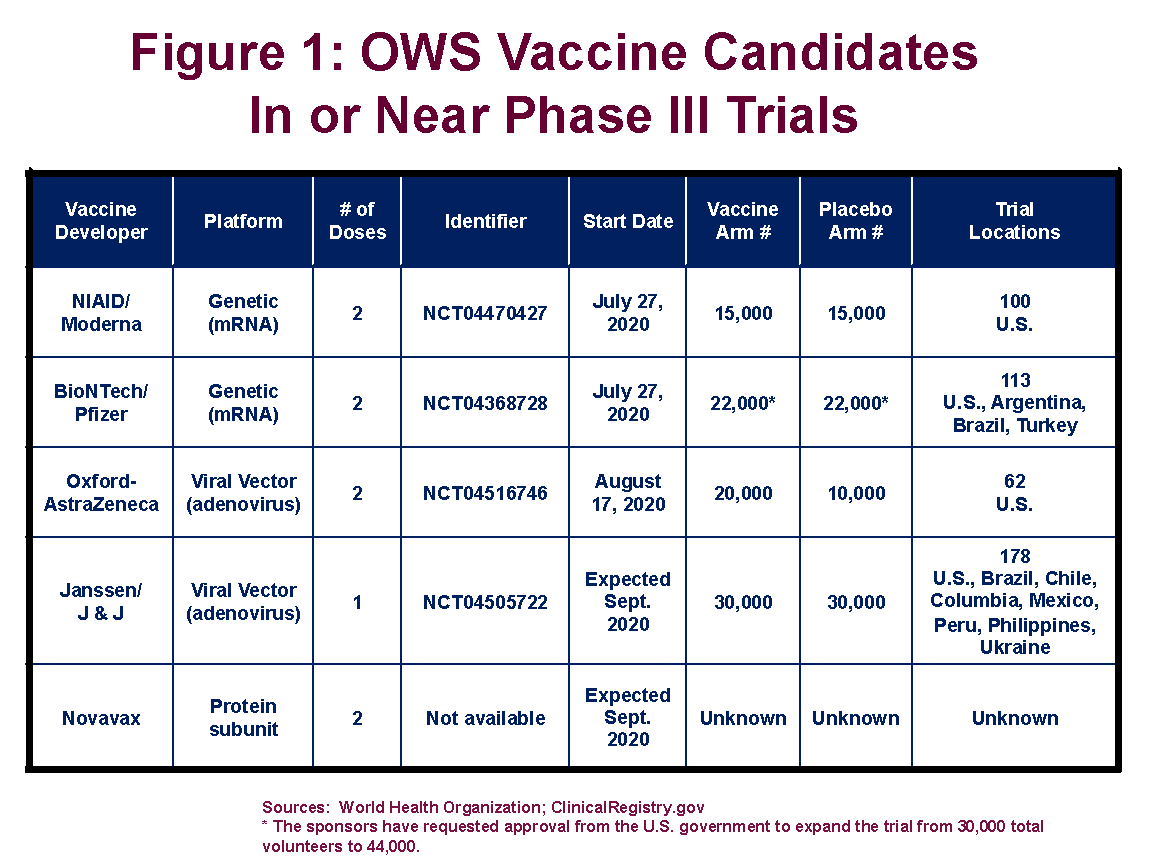 President Trump had signaled that he wanted one or more of the vaccines approved before the election in November. That has been ruled out by recent supplemental FDA guidance on the specific criteria needed to justify an emergency use authorization (EUA). To provide more time for potential adverse events to emerge, FDA is telling the sponsors of the vaccine candidates that it will not consider EUA applications until two months after half the trial participants have received the last dose of the candidate vaccine. In all cases, this will push EUA reviews until after November 3.
You're out of free articles
Create an account to unlock 1 more articles