What You Need to Know About Texas' Election Reform Bill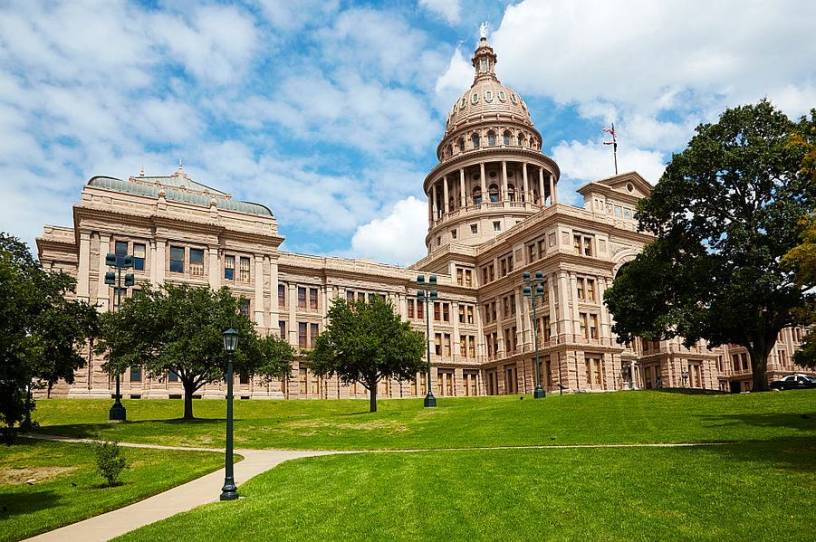 Texas Republicans sought to join ranks with legislators in Florida and Georgia last weekend, nearly passing an omnibus elections bill. Senate Bill 7 (SB7), the Election Integrity Project Act, passed the Senate on Sunday and was set for a final House vote that night—the day before Sine Die, the end of the Texas legislative session—when a large group of House Democrats walked out of the chamber, breaking quorum and blocking the vote. The walk-out tactic has been used three times in the state's history, the last time in 2003. Then, a group of Democrats fled the capitol and stayed in Oklahoma, out of reach of the state troopers the speaker of the House sent to bring legislators back to Austin. 
Because the Democrats walked out this time, taking refuge in an East Austin church, the bill will have to wait for a special session for passage. Legislators are already scheduled to meet later this fall to vote on redistricting maps, but Gov. Greg Abbott is expected to call a special session sometime this summer to vote on SB7 and other Republican priority bills.
As with Florida and Georgia, critics are alleging the bill is a return to Jim Crow-era voting restrictions. And, much like Florida and Georgia, the bill's contents are more complicated than headlines suggest. SB7 requires that mail-in ballots include a driver's license number or the last four digits of the voter's Social Security number. It adds a fine for noncompliance with voter registration requirements, after a 30-day grace period to correct violations. Voters who make mistakes on registration forms have 30 days to fix them before the secretary of state steps in to do so, and they face potential fines ($100 per change the secretary of state makes). It prohibits officials from sending early voting and mail-in ballots to citizens who did not actually request one. And it establishes that those who request an early voting ballot by mail due to a disability must affirm that they are, in fact, "physically unable to enter a polling place without needing personal assistance or injuring [their] health." 
Other restrictions seem more reactionary, addressing issues that have not been credibly proven prone to fraud. For instance, during the 2020 election, NRG Stadium (where the Houston Texans play) and the Toyota Center (home of the Houston Rockets) were used as voting locations, including parking garages and lots for drive-through voting, to tremendous uproar from the Texas GOP.  SB7 explicitly bans the use of facilities "primarily designed for motor vehicles" to be used as a voting location, and bans drive-through voting unless the voter can not physically enter the voting place.
Get every newsletter and all of The Dispatch. Support quality, fact-based journalism.
Get Started
ALREADY HAVE AN ACCOUNT? SIGN IN