When Notoriety Won't Win Elections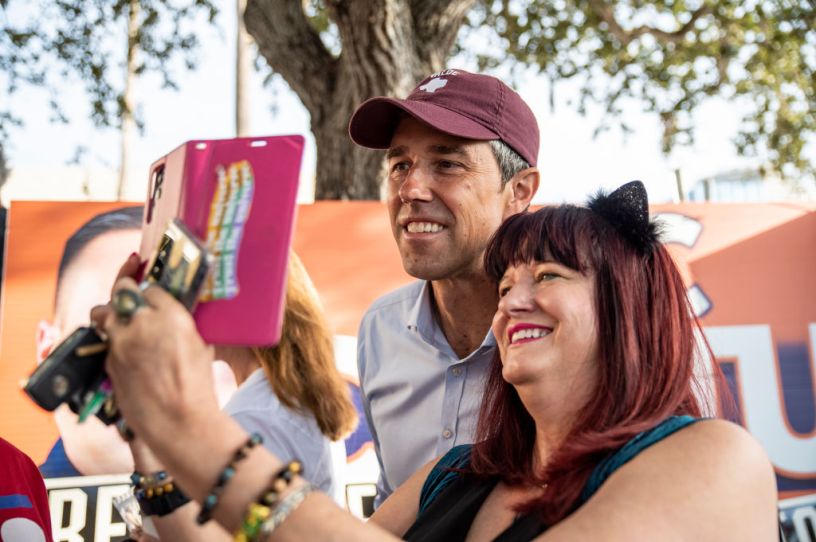 Beto O'Rourke poses for a selfie with a supporter. (Sergio Flores for The Washington Post via Getty Images)
Democratic Govs. Laura Kelly and Tony Evers spent Tuesday evening celebrating hard-fought reelection battles. Both incumbent governors won narrow victories in their respective ruby-red Kansas and purplish-Wisconsin, proving Democrats can win statewide elections in competitive states.
Despite their success, Kelly and Evers don't exactly top the list of notable Democratic political figures today. But two who do, Beto O'Rourke and Stacey Abrams, have raked in millions in donations and gobs of national media attention, even though they've lost multiple ticket-topping races.
Why have Democrats continue to prop up candidates like them, whose only real political pedigree is losing previous elections? It's complicated.
O'Rourke, the former El Paso congressman, lost to two-term Texas GOP Gov. Greg Abbott on Tuesday by roughly 11 points in a race in which his odds were always long: Democrats haven't won a Texas gubernatorial election since 1990.