Why Election Integrity Is a National Security Issue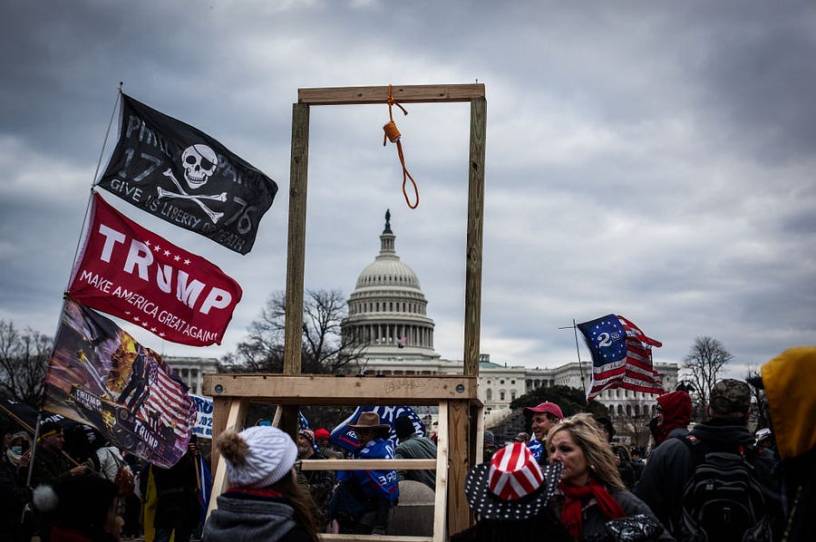 On January 7, 2021, in the immediate aftermath of riots by Donald Trump supporters at the U.S. Capitol, Chinese foreign ministry spokeswoman Hua Chunying appeared before reporters to compare attempts to undermine democracy in America to ongoing efforts among Hong Kong's citizenry to preserve it.
"[Americans] all condemned it as 'a violent incident' and the people involved as 'rioters,' 'extremists' and 'thugs' who brought 'disgrace.' Now compare that with what the Hong Kong violent protesters were called, like 'a beautiful sight' you brought up and 'democratic heroes.' They said that 'American people stand with them,'" Hua said, referring to the city's pro-democracy demonstrations last year. "What's the reason for such a stark difference in the choice of words? Everyone needs to seriously think about it and do some soul-searching on the reason." 
Iranian Supreme Leader Ali Khamenei, as is often the case, was less tactful in articulating how Tehran, Beijing, and other adversaries perceived the events of January 6. "Have you seen the situation in the U.S.? This is their democracy and this is their election fiasco," Khamenei said on Twitter. "Today, the U.S. and 'American values' are ridiculed even by their friends." 
In the year since the 2020 presidential election was called for Joe Biden, American political figures and partisan media have done the U.S.'s global enemies work for them, sabotaging public confidence in our oldest democratic institutions through relentless disinformation. In a Marist poll from November 1 of this year, nearly 4 in 10 Americans responded that they don't have a "great deal" or "good amount" of trust that elections are fair. Only 33 percent of Republicans said they would trust the accuracy of the election results in 2024 if the GOP nominee for president didn't win.