It's Not The Media's Fault That DeSantis Isn't Doing Well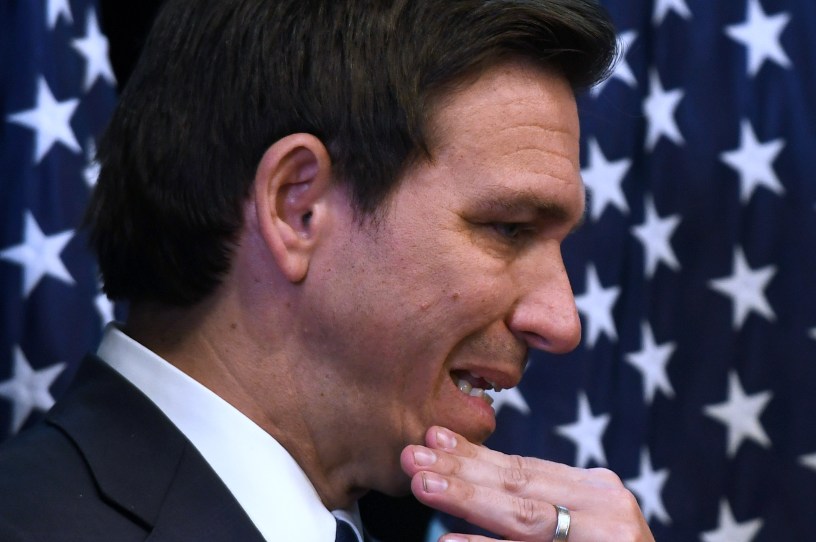 Florida Gov. Ron DeSantis. (Photo by Paul Hennessy/SOPA Images/LightRocket via Getty Images)
Today we begin with a Rorschach test. What's your reaction to this passage from Politico about Florida Rep. Greg Steube endorsing Donald Trump over Ron DeSantis?
Steube … told Playbook in a brief interview last night that DeSantis has never once reached out to him during his five years in Congress nor replied to his multiple attempts to connect. He recalled a recent news conference dealing with damage from Hurricane Ian where the governor's aides initially invited him to stand alongside DeSantis, only to tell him that he wouldn't be part of the event when he showed up.

Trump, on the other hand, was the first person Steube remembers calling him in the ICU to wish him well after he was injured in a January tree-trimming accident. "To this day I have not heard from Gov. DeSantis," he said.
A certain type of political junkie reads that and thinks, "That's malpractice by DeSantis." They're correct. We've been warned repeatedly in coverage of the governor that he's not a "people person" but it's one thing to be introverted and another to fail miserably at basic politics. DeSantis is trying to improve, apparently, but one person in his orbit told the Washington Post that he rarely musters warmth even with staff and allies. Being a socially awkward weirdo is fine if, perchance, your job is writing a daily newsletter for The Dispatch. But in someone who harbors national political ambitions, it's a potential career-killer.
Get every newsletter and all of The Dispatch. Support quality, fact-based journalism.
Start Your Free Trial
ALREADY A PAID SUBSCRIBER? SIGN IN