Never Haley?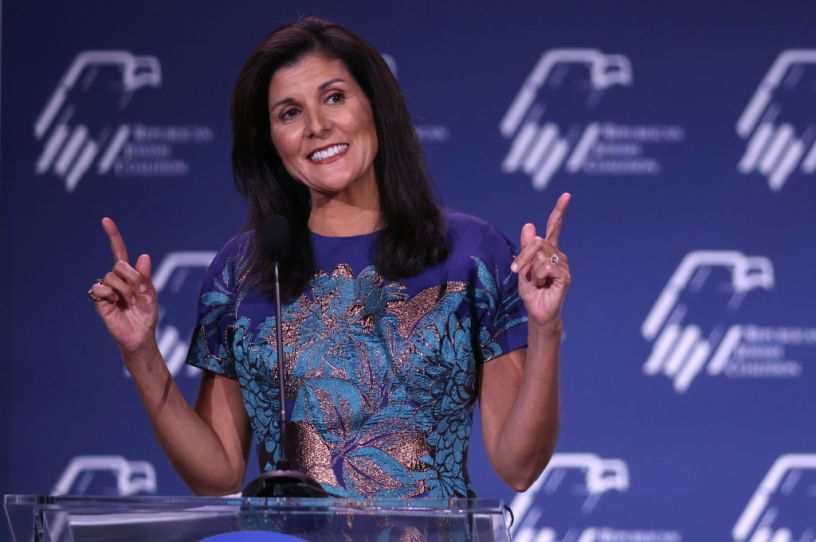 Nikki Haley speaks to guests at the Republican Jewish Coalition annual leadership meeting on November 19, 2022 in Las Vegas. (Photo by Scott Olson/Getty Images.)
A few weeks ago I was listening to The Dispatch Podcast, as all right-thinking people do, when Sarah Isgur asked the panel for predictions to ring in the new year.
Neither Donald Trump nor Ron DeSantis will be the 2024 Republican nominee, said Jonah Goldberg, calmly.
By the time I regained consciousness, they had moved on to a different topic. Jonah's bombshell forecast somehow went unexplored.
I'm still flabbergasted. Who on the American right might conceivably have the mojo to dethrone the king of the GOP and his heir apparent, the only two politicians who reliably poll in double digits in early primary surveys?