No Exit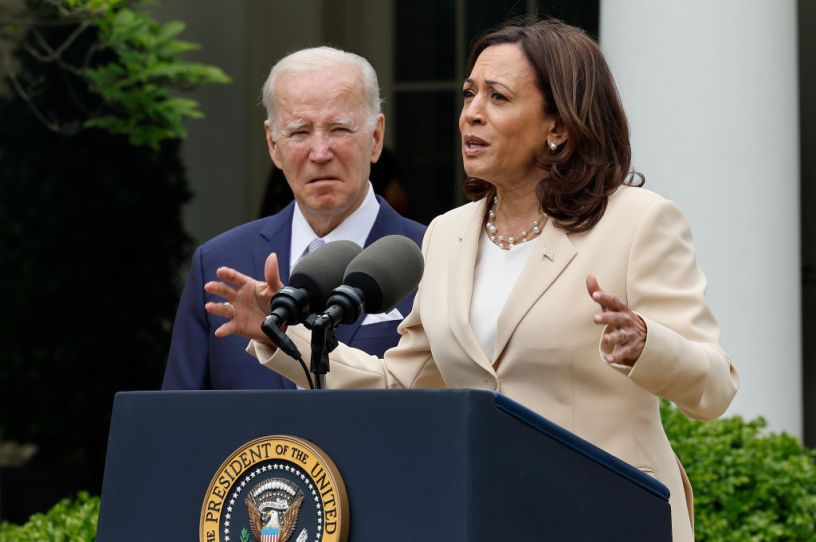 Vice President Kamala Harris delivers remarks with President Joe Biden in the Rose Garden at the White House on May 1, 2023, in Washington, D.C. (Photo by Chip Somodevilla/Getty Images)
Have you ever cringed so hard that you pulled a muscle?
It happened to me a few days ago when I saw this.
As my colleagues at The Morning Dispatch noted, when Pelosi was given a second chance during that interview to defend Kamala Harris, she resorted instead to arguing that it's the nature of the vice presidency for its occupant not to do very much in the job.