One Year Later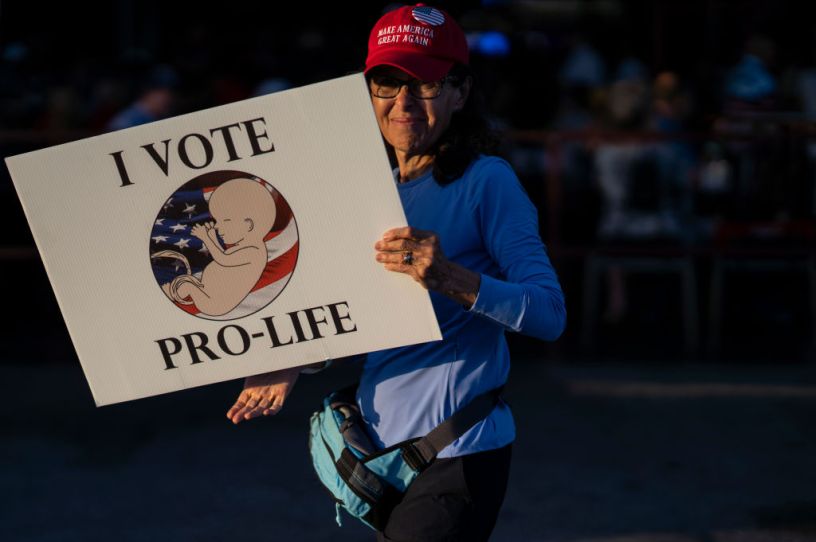 A woman holds a pro-life sign before in Clearwater, Florida, on Saturday, November 5, 2022. (Thomas Simonetti/Washington Post/Getty Images)
On Wednesday morning Semafor reported that one of the country's most influential pro-life groups is turning up the heat on Republican politicians.
Enough with the mealy-mouthed dodges on questions about abortion, a new memo from Susan B. Anthony Pro-Life America warns. It's past time for the GOP to go on offense.
The party needs to get serious about a … 15-week federal abortion ban.
A 15-week ban is not what the group has traditionally advocated, the New York Times' Jane Coaston pointed out. Cruise on over to the "About" page on their website and you'll find this uncompromising mission statement in large print at the top: "SBA Pro-Life America's mission is to end abortion by electing national leaders and advocating for laws that save lives, with a special calling to promote pro-life women leaders."