Operation Chaos 2.0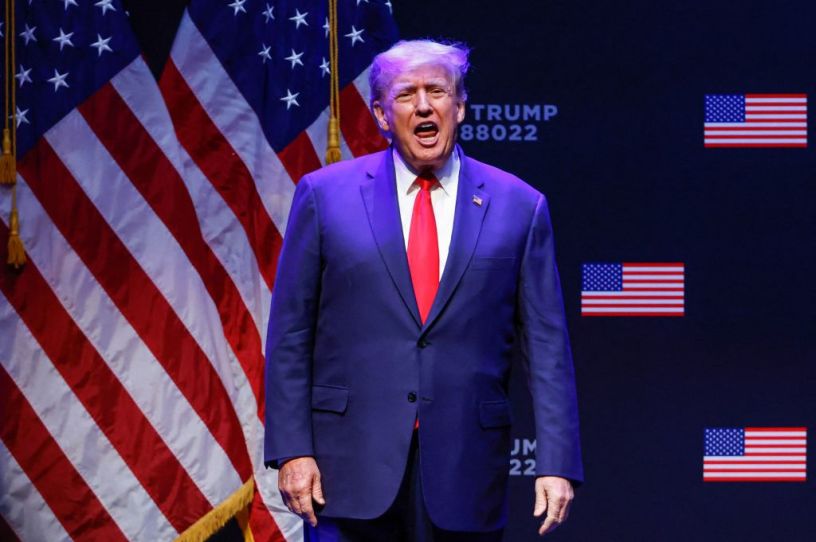 Former President Donald Trump arrives on stage to speak about education policy at the Adler Theatre in Davenport, Iowa, on March 13, 2023. (Photo by Kamil Krzaczynksi/ AFP/Getty Images)
In 2008, Rush Limbaugh had an idea.
Rush had lots of ideas, some good, some dreadful. His big idea 15 years ago was that his ardently right-wing audience should … vote for Democrats.
He wasn't experiencing an ideological conversion. That wouldn't happen until 2016, when he realized that retaining his pride of place as the king of conservative talk radio required him to loosen up about the whole "conservative" thing. What Limbaugh wanted was to weaken his political enemies by sowing discord among them.
The Republican presidential primary was settled by March 2008. John McCain had won New Hampshire, South Carolina, and Florida, placing him on a glide path to the nomination. But the Democratic primary remained a live and increasingly bitter matter. Barack Obama had taken the lead in delegates but Hillary Clinton and her many devotees refused to surrender. The left faced the prospect of a long, divisive contest stretching into summer punctuated by the two camps sporadically accusing each other of racism or sexism, as the case may be.
Get every newsletter and all of The Dispatch. Support quality, fact-based journalism.
Start Your Free Trial
ALREADY A PAID SUBSCRIBER? SIGN IN