Crank Yanker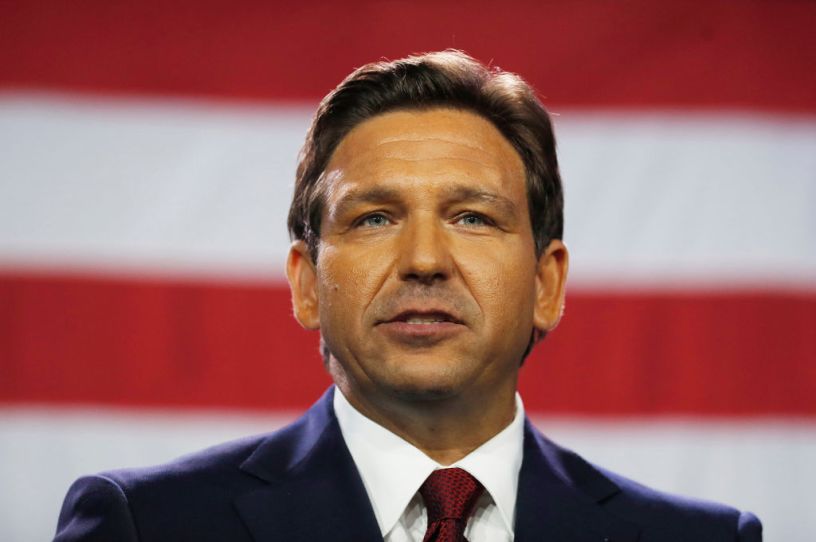 Florida Gov. Ron DeSantis. (Photo by Octavio Jones/Getty Images.)
I want two things out of the 2024 presidential cycle. One is the end of Donald Trump's political career, whether in the primary or general election. I don't care when or how it happens as long as it happens.
The other is a greater willingness among conservatives to criticize their leadership. We've spent seven years encased in a repulsive personality cult devoted to a repulsive personality. If the cult disbands in the next election, one obvious lesson in the aftermath is that it shouldn't be replaced by a new one.
I'm more optimistic each day that I'll get the first item on my wish list. If you haven't seen the latest polls pitting Trump against Ron DeSantis in a hypothetical primary, take a look. All the usual caveats apply—a head-to-head matchup doesn't tell us how a multi-candidate primary might play out, and polls of registered voters don't tell us what likely voters will do.
But the trend is unmistakable. This morning the Wall Street Journal has DeSantis up 14 points in a national survey of likely, not registered, Republican primary voters. Whatever qualifiers you want to throw at that result, let's please agree that it's more encouraging than what you or I would have expected a year ago. Or two months ago.
Get every newsletter and all of The Dispatch. Support quality, fact-based journalism.
Start Your Free Trial
ALREADY A PAID SUBSCRIBER? SIGN IN