The Party's Over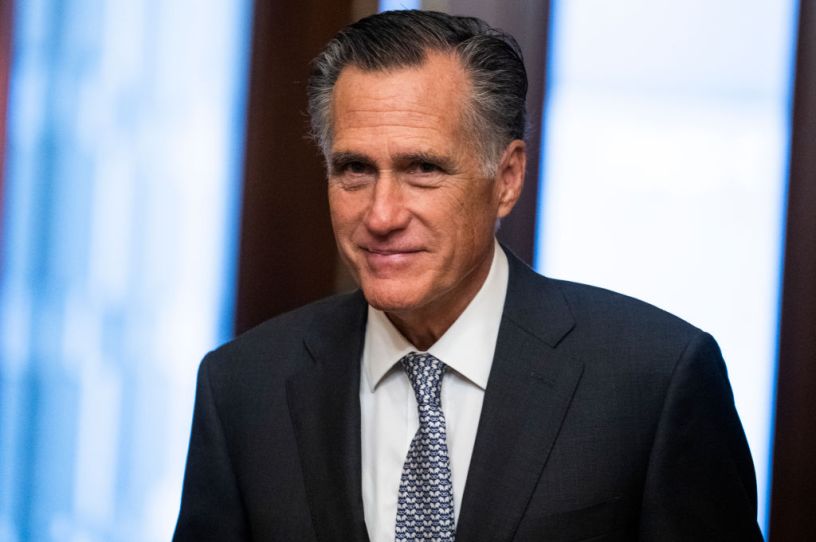 Sen. Mitt Romney arrives to the U.S. Capitol on Wednesday, November 16, 2022. (Tom Williams/CQ-Roll Call/Getty Images)
On Wednesday morning, in the span of about three hours, three bits of news came across my feed on The App Formerly Known as Twitter.
One involved Vivek Ramaswamy, the third-place candidate in Republican presidential primary polling. Ramaswamy was about to announce his plan to "SHUT DOWN the Administrative Deep State" that's tormented poor Donald Trump these past few years. That means shuttering the FBI and ATF (and, uh, the USDA's Food and Nutrition Service), among other agencies, and firing no fewer than 1 million federal workers.
He intends to do this unilaterally as president, whether Congress likes it or not. "Do you want incremental reform?" he planned to say to voters in his prepared remarks. "Or do you want a quantum leap in reviving the ideals of the American Revolution?"
Another tweet involved Ron DeSantis, the second-place candidate in primary polling. DeSantis governs the state with the second-highest percentage of senior citizens. On the day after the FDA approved an updated COVID vaccine booster, his message to his constituents was to think twice before making yourself a "guinea pig" for Big Pharma.
You're out of free articles
Create an account to unlock 1 more articles