The Right to Choose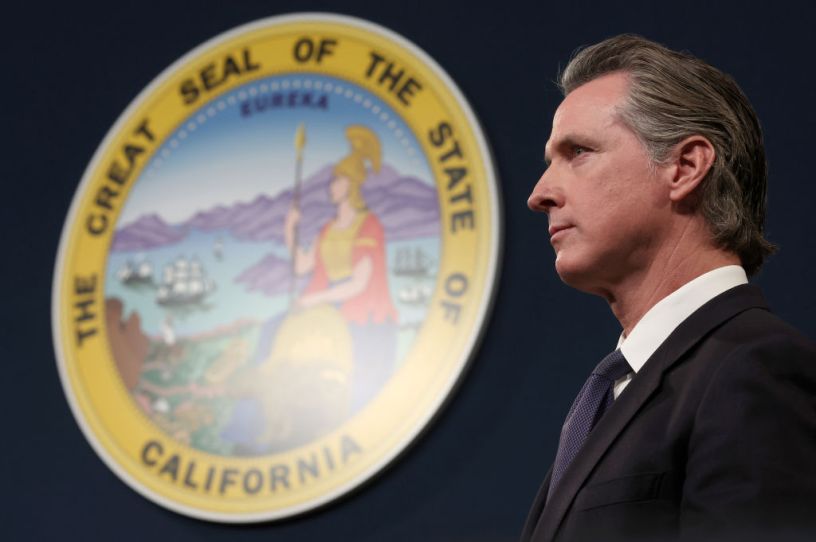 California Gov. Gavin Newsom. (Photo by Justin Sullivan/Getty Images)
Have you heard about the obnoxious governor who keeps waging culture war against local businesses in hopes of building a national constituency that might elect him president someday?
No, not that one. The other one.
Until this week I hadn't paid attention to Walgreens' futile attempt to elegantly navigate America's byzantine post-Roe legal regime on abortion but was finally awakened to it by—what else?—a Twitter beef. On Monday, California Gov. Gavin Newsom announced on the platform that America's largest state will no longer do business with its second-largest pharmacy chain.