The Strangest Candidacy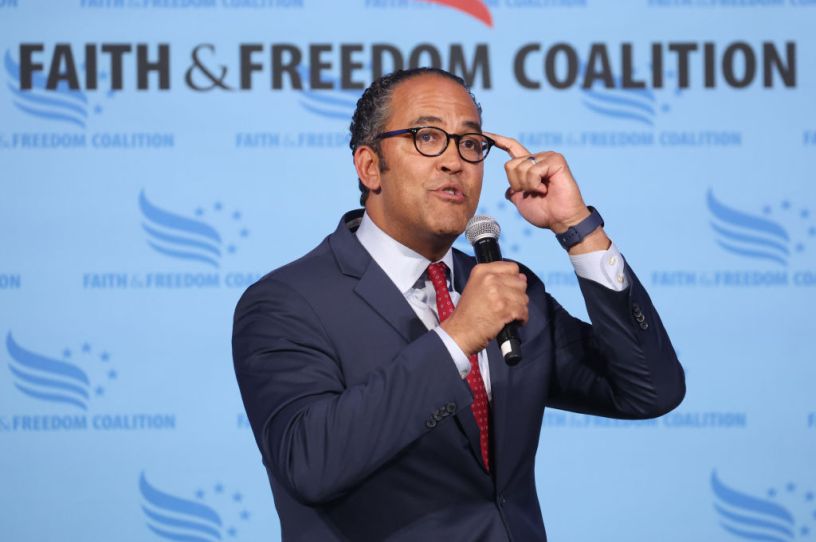 Former Texas Rep. Will Hurd speaks to guests at the Iowa Faith & Freedom Coalition Spring Kick-Off on April 22, 2023, in Clive, Iowa. (Photo by Scott Olson/Getty Images)
As a pundit by trade, I like to think that I can hot-take my way to a plausible-ish explanation of any political development, no matter how nonsensical that development might be.
The Trump era has tested my confidence many times, most recently when you-know-who chose to go on Fox News and basically confess to the elements of the federal crimes he's been charged with. Reason is unequal to the task of analyzing why things happen in an age of unreason. But that's what separates the pundit men from the pundit boys: If you can squeeze 2,000 more or less rational words out of what's plainly irrational, there's a job for you in this industry.
On most days I can do it, albeit in Trump's case often with help from the DSM-IV. With news breaking this morning that former Rep. Will Hurd has entered the Republican presidential primary, today is not one of those days.
I've got nothing. And I'm going to write an entire column describing just how much nothing I've got.