The Vaudeville Circuit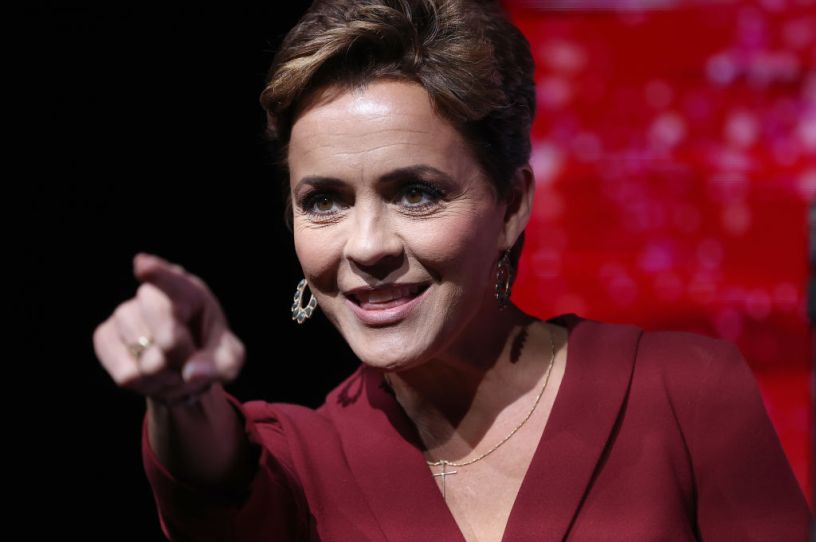 Kari Lake speaks to supporters during her election night event in Scottsdale, Arizona. (Photo by Justin Sullivan/Getty Images)
A recurring problem in writing about mainstream populism is distinguishing the cranks from the con artists. How do you tell who's in it for the grift and who's in it because they have brain worms?
When I say "mainstream populism," I mean the sort practiced by the average Republican influencer. We can safely ignore marginal strains like integralism and national conservatism, currently competing for intellectual pride of place among the proto-fascist wing of the GOP. And we can lay aside "reformicons," who think the right focuses too much on culture war and too little on redistributing wealth to working families. That makes them an awkward fit both for mainstream populists and for the leadership of the new "working-class" Republican Party.
In mainstream populism, the line between cranks and cons can be blurry. For instance, a conspiracy theorist who finds himself welcomed into populist infotainment might develop a taste for the publicity and moneymaking opportunities that result. A grifter who flirts with conspiracy theories to expand his reach in populist infotainment might end up convincing himself that those theories are true in order to resolve the cognitive dissonance he experiences.
Trump is a case study. His Birtherism PR tour in 2011 was a blatant con aimed at boosting his TV time and building his profile among Obama-hating conservatives, and it did the trick. But his "rigged election" mania is murkier. It always struck me as a face-saving con gone wrong, a storyline he cooked up to spin his defeat but that he came to believe as deranged advisers like Rudy Giuliani and Sidney Powell began whispering in his ear. For Trump, it wasn't enough for Republican voters to doubt that he'd lost fairly. His pathological narcissism required him to doubt it too.