When Doves Cry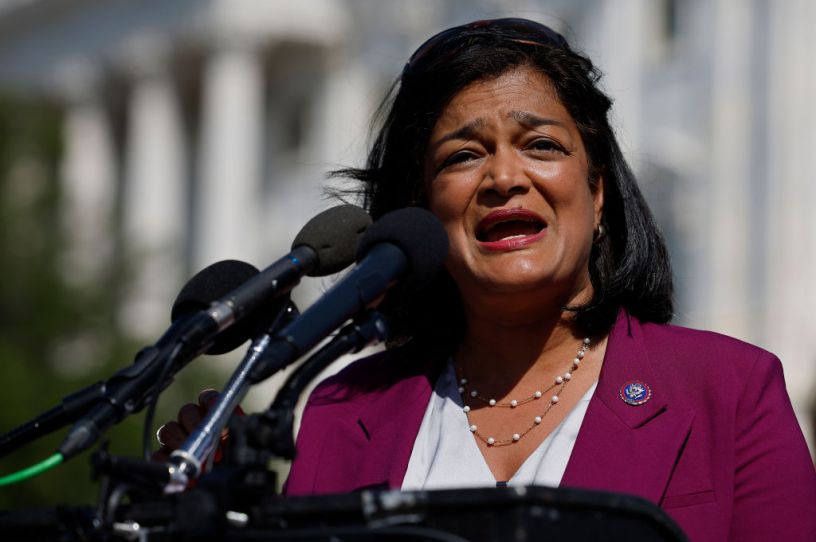 Rep. Pramila Jayapal. (Photo by Chip Somodevilla/Getty Images.)
When most people my age want to emphasize how old they are, they reference movies or music. Did you know, fellow Gen Xers, that we're further removed in time from Purple Rain than Purple Rain was from Meet the Beatles?
Specifically, almost twice as far removed?
It's usually not entertainment that makes me feel my age. It's the occasional reminder of how far certain commentators have traveled on their political journeys since they first made a name for themselves online. (Trump fans would cite me as one of those commentators.) Someday, children, I'll tell you the story of how this guy became one of the first superstars of left-wing political blogging by galvanizing American progressives against … war.