Electric Vehicles and the Unintended Consequences of Industrial Policy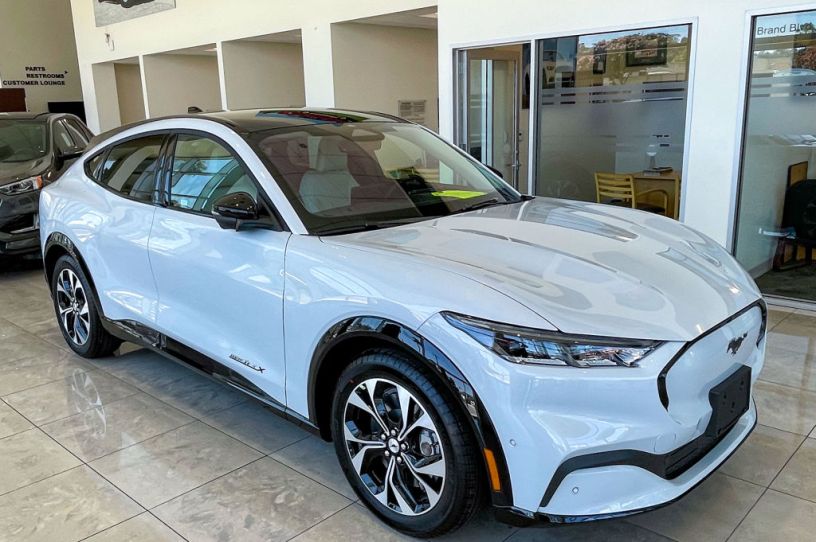 A Ford Mustang Mach-E SUV crossover electric vehicle. (Photo by George Rose/Getty Images.)
Dear Capitolisters,
One of the most important critiques of industrial policy and other forms of economic planning is that the smartest plans proposed by the smartest people are rarely, if ever, what actually get implemented. In case after case, industrial policy plans sound good on paper and generate impressive results in various academic models. But they are ultimately distorted by politics, bureaucratic inertia (or incompetence), pre-existing policies, private or public resistance, or unanticipated market developments. A proposed policy's results often look nothing like those in the technocrats' dreams—and, often enough, undermine those dreams.
This problem is one of this newsletter's running themes, and we've spent much of the last two-plus years documenting the carnage. Recent events surrounding U.S. electric vehicle subsidies compel me to revisit the subject.
About Those EV Plans
While I'm not totally sold on EVs' environmental benefits, I'm also not an EV-hater. In my opinion, the latest models' technology and styling look really, really cool, and—if I were a "car guy" (I'm not) and had a ton of money lying around (I don't)—I'd totally be in line get one and have said so publicly on more than one occasion.
Get every newsletter and all of The Dispatch. Support quality, fact-based journalism.
Start Your Free Trial
ALREADY A PAID SUBSCRIBER? SIGN IN