In Minneapolis' Housing Market, Economic Reality Is Revealed (Again)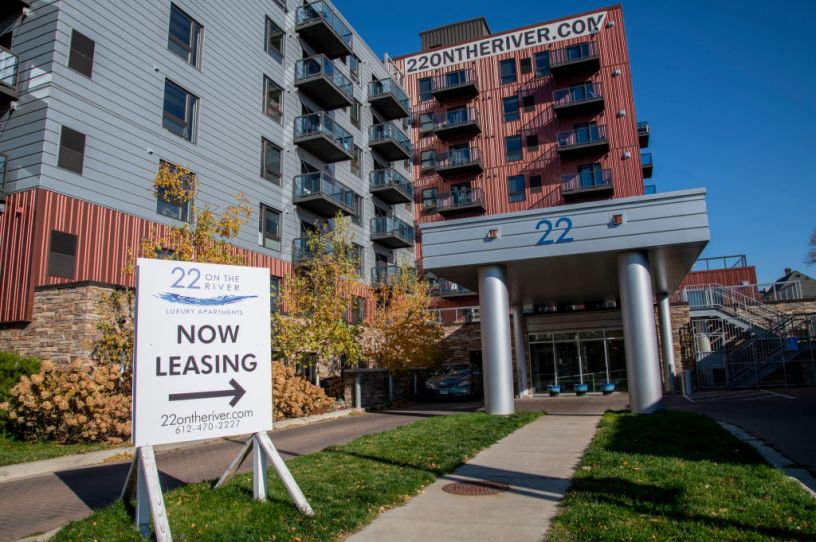 Luxury apartments for lease on the river in Minneapolis. (Photo by Michael Siluk/UCG/Universal Images Group/Getty Images)
Dear Capitolisters,
One of the more common (and frustrating) economic policy claims you'll see in Washington is that the fundamentals don't apply to a certain, "special" industry or market. As we've discussed, of course, real market failures necessitating government action can and do exist, and the real world is more complex than your basic supply-and-demand graph. Yet the failures are rare, and the fundamentals do apply to the vast majority of markets (with the usual wrinkles and details thrown in).
One of the most common of these "special" markets—maybe the most common outside health care—is housing. Activists and impartial observers join with mainly left-wing academics and self-interested locals to argue that, because the standard supply and demand models don't work, building more housing in a certain locality won't actually temper prices there. Thus, so the arguments go, state and local governments shouldn't permit more/denser construction and should instead offer generous consumer subsidies or rent controls. As we've discussed here repeatedly, there's a good and growing pile of history and economics literature debunking these claims: In general, allowing more housing to be built—mainly by reforming local zoning and other land-use regulations—will moderate the prices of both new and existing housing stock, while subsidies (especially when provided without the aforementioned supply-side reforms) and rent controls typically cause more problems than they superficially solve. The laws of economic gravity, in other words, still apply.
Yet claims to the contrary persist. For example, my Cato colleague Ryan Bourne reported last week that dozens of economists wrote the federal government advocating national rent control and suggesting "that the economics of rent control itself is being fundamentally rethought, with economists more likely to reject the old Econ 101 supply and demand predictions." The letter was part of a broader campaign of academics, politicians, and environmentalists advocating more rent regulations, again premised on the notion that economic fundamentals have broken down in the housing sector. A few weeks ago, meanwhile, the thoughtful and popular blogger Scott Alexander wrote a long piece questioning whether building more housing actually makes prices lower than they'd be without new construction (and suggesting it's actually the opposite effect). And in the real world, high inflation and skyrocketing rents and home prices have pushed many municipalities to toy once again with rent control.
Get every newsletter and all of The Dispatch. Support quality, fact-based journalism.
Start Your Free Trial
ALREADY A PAID SUBSCRIBER? SIGN IN