Preventing the Next India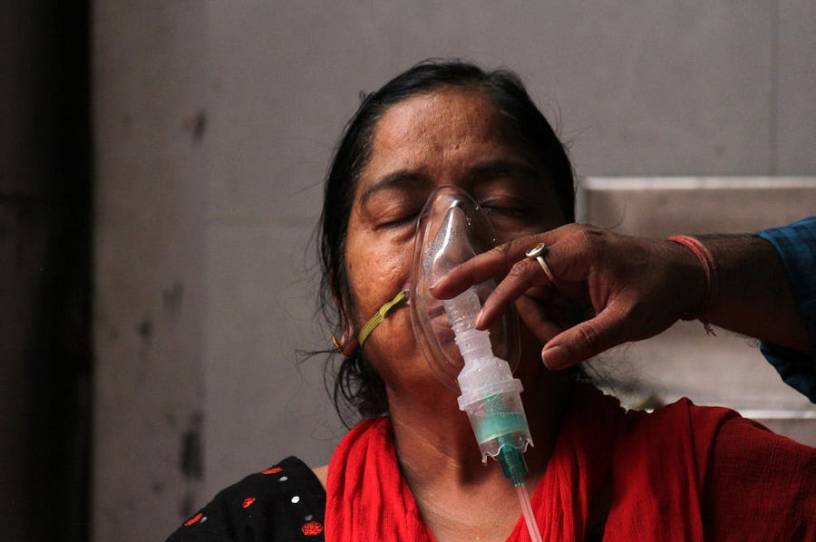 Dear Capitolisters,
While things here at home are definitely looking up, the pandemic continues to rage elsewhere. Probably the worst situation, as you may have heard, is in India, where cases have exploded and deaths are likely being undercounted by severalfold. In response to these tragedies, people began calling on the United States—and particularly the Biden administration—to help alleviate the suffering by sending money and medical goods to India and other hard-hit places (many of which are also close U.S. allies). And, to its credit, the Biden administration has responded. However, questions remain about what the United States has done here, why we didn't help sooner, and what we should do going forward. So that's what we'll discuss today.
The Situation in India
India is in dire straits. According to CNN, "[o]n Monday, India reported 352,991 new cases and 2,812 virus-related deaths, marking the world's highest daily caseload for the fifth straight day." Those figures have only moderated a tad since then: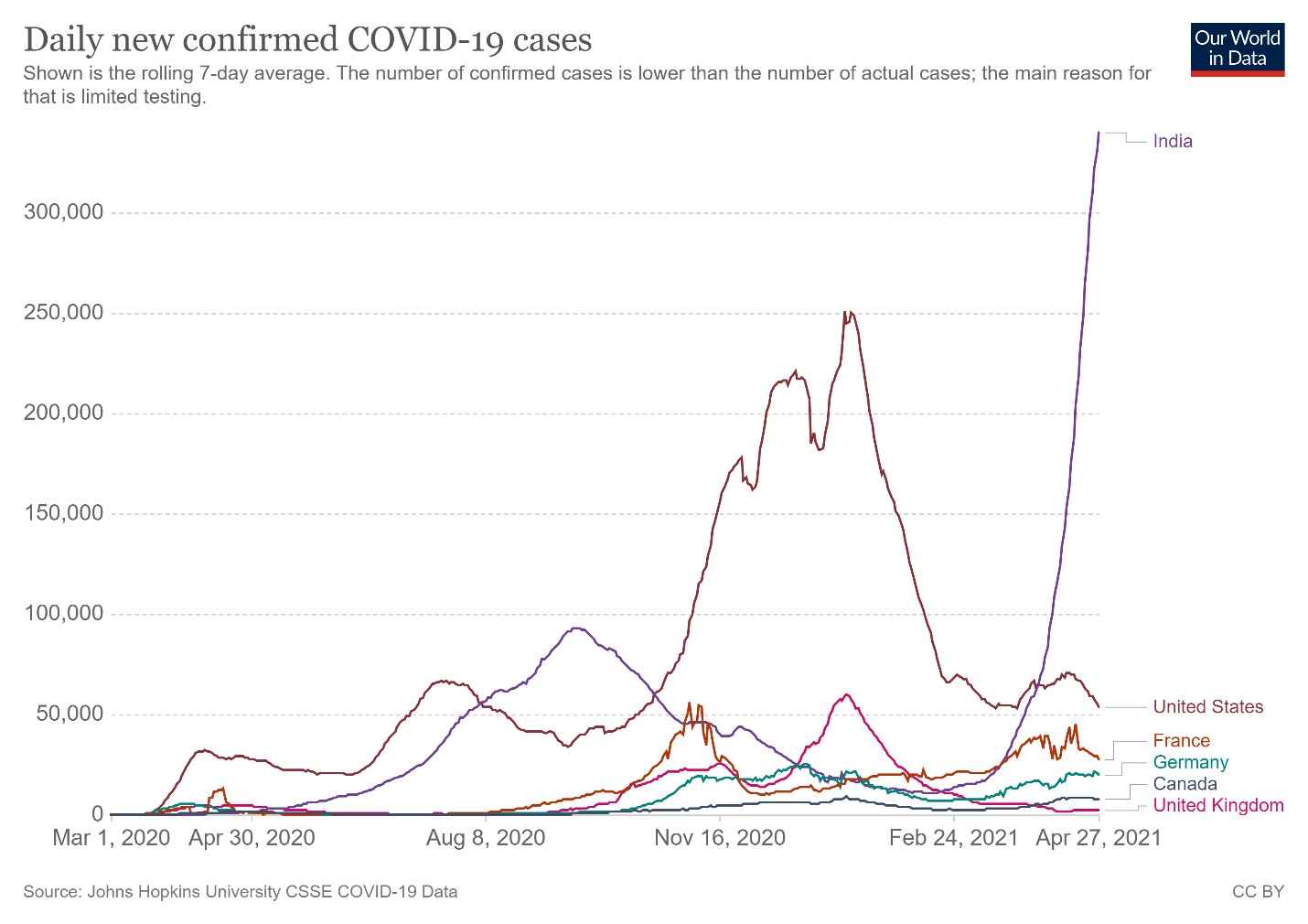 Granted, as a share of population, India's totals are actually lower than a few places in Europe and are just above the United States' current case counts. The problems, however, are (1) India has a lot of people (almost 1.4 billion); and (2) the case counts there are very likely undercounted. For example, the New York Times recently reported that cremation activity portrays "an extensive pattern of deaths far exceeding the official figures," as local politicians, hospital administrators, and grieving families have an incentive to undercount or not report cases. As University of Michigan epidemiologist Bhramar Mukherjee told the Times: "From all the modeling we've done, we believe the true number of deaths is two to five times what is being reported." Other reports echo these (tragic) concerns. 
Get every newsletter and all of The Dispatch. Support quality, fact-based journalism.
Start Your Free Trial
ALREADY A PAID SUBSCRIBER? SIGN IN