How to Launch a Nuclear Strike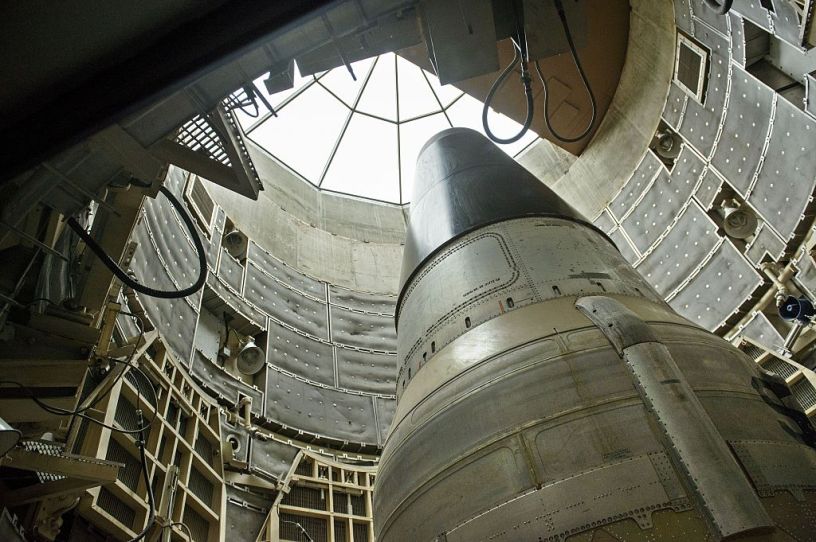 A deactivated Titan II nuclear ICBM. (Photo by Brendan Smialowski/AFP/Getty Images)
Hello and happy Thursday! Let's begin with an update.
Apple Suspends YMTC Deal
Apple is pausing its plans to use China's Yangtze Memory Technologies (YMTC) to supply NAND flash memory for its devices. You'll remember I wrote about Apple's selection of YMTC in September, saying it was a bad call and should be reconsidered. Well, as much as I'd like to think Tim Cook read The Current and thought, "You know, this Klon guy makes a good point. We should kill this deal and thank him profusely for helping us to do the right thing," I don't think that's what happened. Instead, this decision is almost certainly a response to the aggressive new export restrictions rolled out by the Biden administration. If you don't know what I'm talking about (or if you had trouble with last week's newsletter), you can read more here. Regardless, this is a good development and I hope Apple makes it permanent.
Like the overly serious parent coach who told his 8-10-year-old pee-wee football team, "We don't celebrate in the end zone. Act like you've been there before," I'm not interested in a victory lap or in embarrassing Apple. In fact, what I really want is for the company to grow and thrive responsibly. But I do hope the folks in Cupertino are starting to get the message and are finally willing to do the hard but necessary things to ensure the future of the company and of the nation.
---
Musk Extends Starlink Access in Ukraine
Early in the war in Ukraine, SpaceX and Tesla CEO Elon Musk volunteered his Starlink satellite service to help keep the internet on amidf Russia's invasion. This service has proven vital to the Ukrainian military's ability to communicate, collect and share intelligence, and even operate their highly successful drone operations. But recently, as these forces began to cross into formerly Russian-controlled territory, Starlink services began failing in and around Kherson, Zaporizhzhia, Kharkiv, Donetsk, and Luhansk—leaving these soldiers without essential capabilities and dangerously vulnerable to Russian counterattacks.
Get every newsletter and all of The Dispatch. Support quality, fact-based journalism.
Start Your Free Trial
ALREADY A PAID SUBSCRIBER? SIGN IN