Chris Christie Prepares 'Direct, Frontal Challenge to Donald Trump'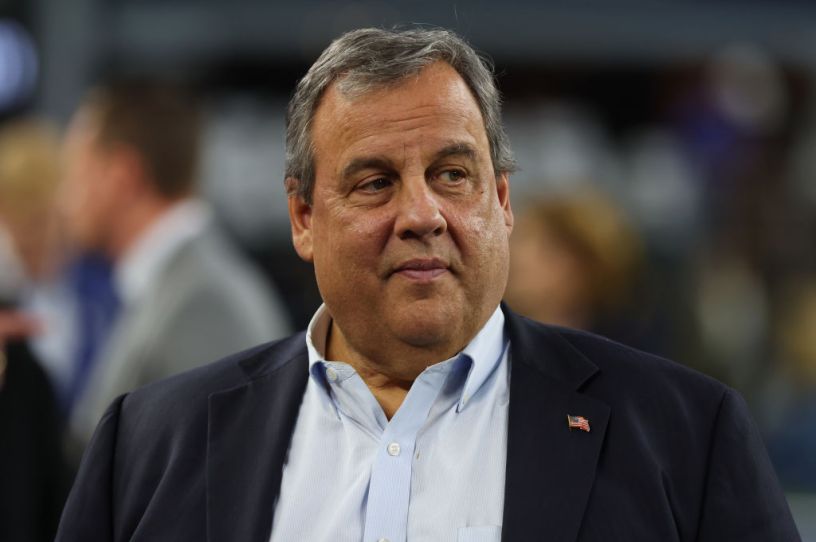 Former New Jersey Gov. Chris Christie. (Photo by Richard Rodriguez/Getty Images)
Happy Monday. Our thoughts are with the victims of Saturday's mass shooting at a shopping mall in Allen, Texas as well as Sunday's deadly incident in Brownsville. Read more details about what we know about both incidents in The Morning Dispatch.
Up to Speed
Here's a poll to shake any lingering weekend cobwebs out of your brain: An ABC News/Washington Post poll conducted last week found President Joe Biden's approval rating at a career-low 36 percent, with 68 percent of respondents saying he's too old to serve another term and likely voters giving a sizeable edge to both leading Republicans in general-election matchups. The poll found former President Donald Trump leads Biden 49-42 and Florida Gov. Ron DeSantis leads him 48-41.
Seven years after being outmaneuvered at times in the delegate-selection process by Sen. Ted Cruz's superior state-by-state political operation, Trump is making sure not to make the same mistake this cycle. Politico reports that the former president and his team have spent ample time in the early stages of the primary wooing likely future delegates in key states, another likely procedural advantage he'll take into a nominating fight against likely future rival Ron DeSantis.
Federal prosecutors will reportedly soon decide whether to indict President Biden's son Hunter Biden, whose foreign business dealings have been under investigation since 2018. In a rare interview with MSNBC Friday, the president defended Hunter's conduct, arguing that "My son has done nothing wrong." Asked how an indictment would affect his presidency, Biden replied, "I trust him. I have faith in him. It impacts my presidency by making me feel proud of him."
Ron DeSantis was a featured speaker at the Marathon County Lincoln Day GOP's Lincoln Day Dinner in north central Wisconsin Saturday evening, alongside GOP Rep. Tom Tiffany. "No question, a breakout event for [DeSantis]," one Republican activist who attended the event told The Dispatch. "If his goal was to introduce himself to northern Wisconsin, which has been trending Republican, his performance was an easy 10 on the scale."
In the wake of yesterday's mass shooting, President Biden again called for Congress to pass a raft of new federal gun legislation, including a so-called assault-weapons ban and a ban on high-capacity magazines and implementing universal background checks for gun buyers. "We need nothing less to keep our streets safe," Biden said.
Chris Christie on the Cusp
Chris Christie is planning a campaign for the Republican nomination that takes almost exclusive aim at Donald Trump, casting the Republican frontrunner as a coward and his presidency as a failure. His decision on joining the race, he tells The Dispatch, is just days away.
"I'm not dumb. The way to win is to beat the guy that's ahead. And so what would a campaign look like? A campaign would look like a direct, frontal challenge to Donald Trump," the former two-term New Jersey governor said in a lengthy Dispatch Podcast interview. "His presidency failed us."
That failure, as Christie describes it, is why the former president is reportedly planning to skip the first GOP debate in Milwaukee in August—and possibly the second debate as well.