North Carolina Takes Center Stage in 2024 Elections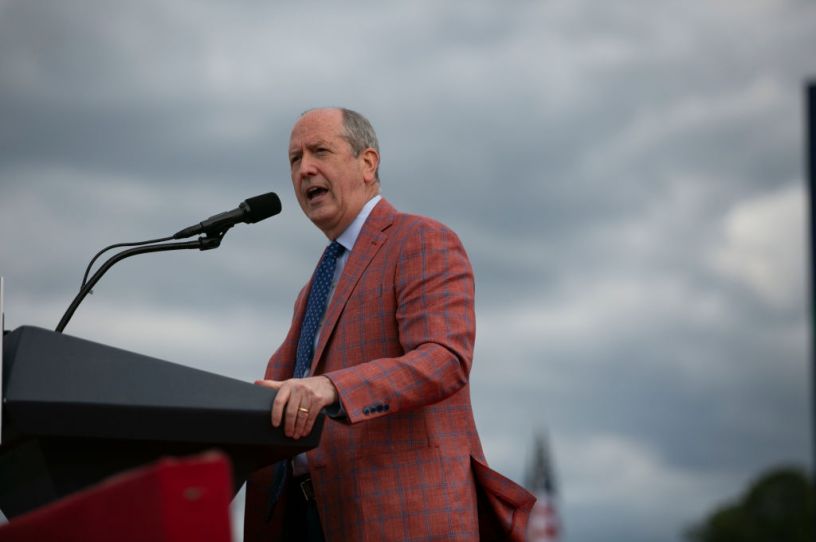 Rep. Dan Bishop speaks before a rally for former President Donald Trump on April 9, 2022 in Selma, North Carolina. (Photo by Allison Joyce/Getty Images)
Happy Wednesday! A tough news cycle for President Joe Biden's dog. Per the New York Post: "President Biden's nearly 2-year-old German shepherd Commander bit seven people in a four-month span after former first dog Major was ousted from the White House over similar aggressive behavior, according to internal Secret Service records reviewed by The Post."
Up to Speed
Freedom Caucus Member Likely to Run Statewide in North Carolina
Rep. Dan Bishop of North Carolina, a Republican and member of the House Freedom Caucus who initially opposed House Speaker Kevin McCarthy's bid for the gavel in January, is accelerating plans to run for attorney general in 2024 and could announce a statewide bid as soon as August, five people familiar with the matter tell The Dispatch. Two North Carolina House Republicans also confirmed Bishop has approached them about a potential run.
"I wouldn't say he's 100 percent yet, but I think it's getting there," says one person with knowledge of Bishop's plans.
Bishop's campaign team confirmed his interest in running, which Axios first reported in May, but declined to provide a timeline for his prospective announcement. "This is a two month old story—Congressman Bishop continues to consider his final decision," a Bishop campaign spokesperson tells The Dispatch.