Will Hurd Launches His 'Dark Horse' Presidential Bid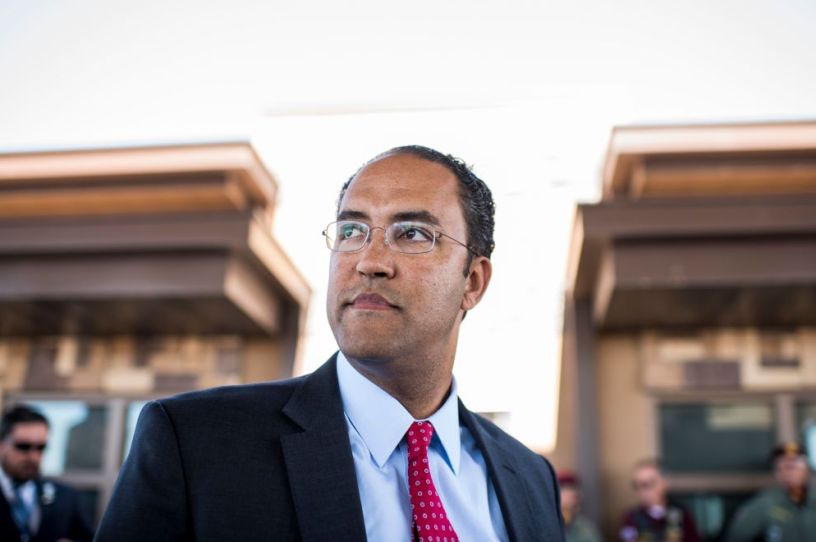 Will Hurd at the Marcelino Serna Port of Entry Naming Ceremony on the U.S. border with Mexico in Tornillo, Texas on April 19, 2017. (Photo by Melina Mara/The Washington Post via Getty Images)
Happy Friday! We're having flashbacks to high-school social drama—or maybe just the movie Mean Girls—after reading this morning's Politico story about attempts to purge members from the House Freedom Caucus.
Up to Speed
Will Hurd Joins the Race, Expanding the GOP Field (Again)
Will Hurd is one of many Republicans who say they worry nominating Donald Trump is tantamount to sealing President Joe Biden's reelection. That assessment did not stop the former Texas congressman from launching a longshot White House bid that threatens to further divide the GOP electorate and propel Trump to victory in the primary.
"I am a dark horse and I recognize that," Hurd told The Dispatch Thursday morning in a telephone interview, immediately after revealing his 2024 plans. "Debate is a good thing; options are a good thing. We shouldn't be afraid of having a diversity of voices."
Hurd, 45, began his campaign with a blistering attack on Trump, the undisputed Republican frontrunner, joining other candidates—former New Jersey Gov. Chris Christie and former Vice President Mike Pence—who also entered the GOP contest this month and did the same. But just as they did, Hurd rejects the premise that his candidacy dilutes the anti-Trump vote and helps guarantee the former president's nomination.