A Resurrection Faith Retains Its Power, But Not the Power We Crave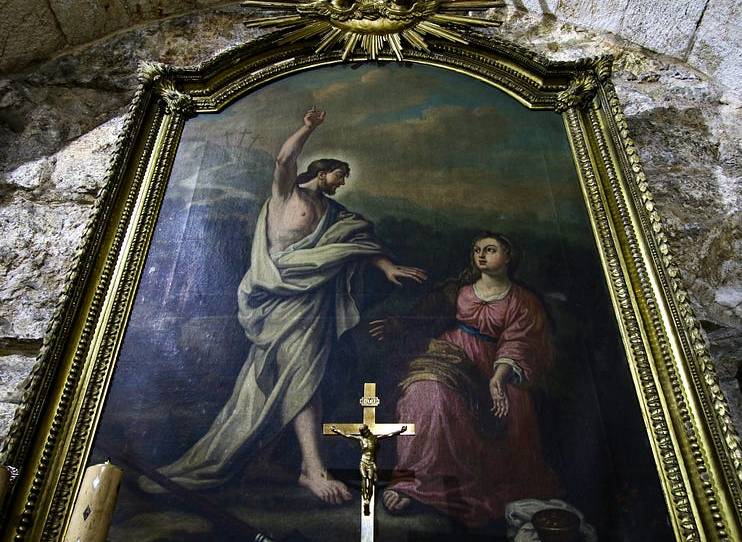 In many ways the timing couldn't be more symbolic. On Monday, March 29—in the midst of Holy Week and the very day after Palm Sunday—Gallup released polling that conclusively and strikingly demonstrated the rapid decline and fall of American religion. For the very first time church membership among American adults fell below 50 percent. And the decline has been strikingly swift. Between 1940 and 2000, membership in a church, synagogue, or mosque hovered around 70 percent. Then the new century arrived: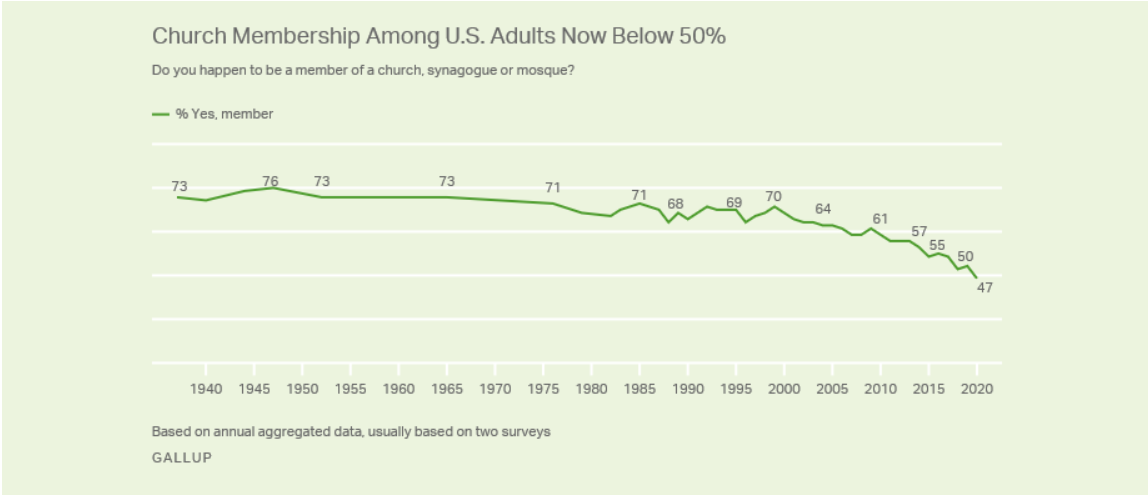 There is so much pain and loss summed up in that green line. It's symbolic of the forces that have buffeted the church from without, including the rise of hostile secular ideologies that scorn traditional faith and seek to suppress its practice. But it's more symbolic of the forces that have shredded it from within—of the scandals and abuses that have made a mockery of our professed beliefs. 
Regardless of the cause, we're often left with the same emotions. So many Christians fear a seemingly inevitable secular future. There's a deep anxiety for our children and grandchildren, and real alarm that the church may face deepening isolation and perhaps even persecution. 
But that green line also reminds me of something else. It reminds me of Holy Week itself. In the Christian calendar, Easter is the culminating day of a week of observances, with each observance marking an increasingly grim reality. The arc of the week represents—in the world's eyes—the total collapse of a public ministry and the end of a particular dream of an earthly messiah, of a revolutionary king.