Amy Coney Barrett and the Obamacare Debacle, Explained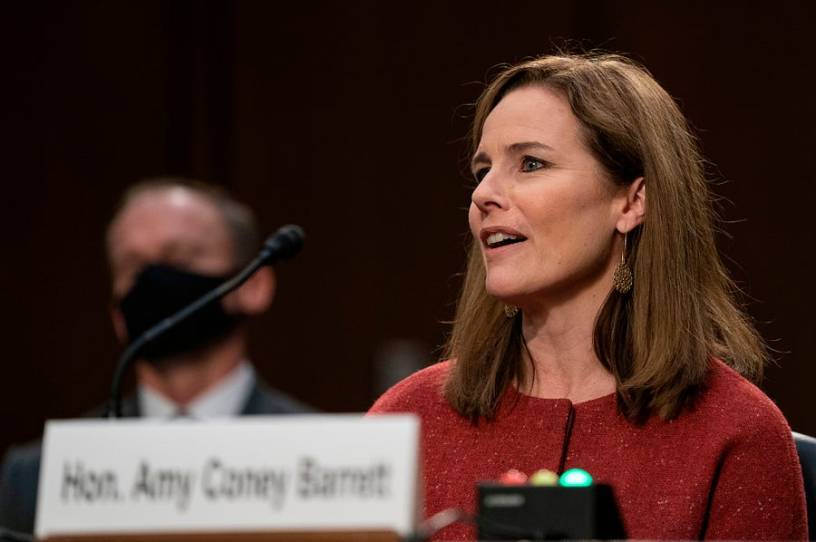 Watching the Amy Coney Barrett confirmation hearings, you might think you fell into a hole in the space/time continuum and emerged sometime in January 2012. For one thing, in their decorum and sheer political and judicial caution they look like something from the Time Before—before Trump, before Kavanaugh. 
It's as if Team Biden got on a Zoom call with the Democratic members of the Senate Judiciary Committee and said, "If anyone gives the GOP even one new viral video attacking Judge Barrett for her faith or her family, when we come into our power, we shall smite thee with a mighty hammer." 
We haven't had—and shouldn't expect—a "dogma lives loudly within you" moment like we saw in 2017 when Dianne Feinstein questioned Barrett in her nomination hearing for the 7th Circuit Court of Appeals. Instead, the hearings have focused a great deal on something else entirely, Obamacare.
That's the second reason for flashing back to 2012. We're suddenly talking about Obamacare almost as much now as we did then. In March of that year, SCOTUS held oral arguments in NFIB v. Sebelius, better known as the "Obamacare case." Imagine if a judicial vacancy came up in the weeks before argument. Imagine the intensity of the questioning of the nominee and the concern for his or her ruling. 
Get every newsletter and all of The Dispatch. Support quality, fact-based journalism.
Start Your Free Trial
ALREADY A PAID SUBSCRIBER? SIGN IN