Did Donald Trump Make the Church Great Again?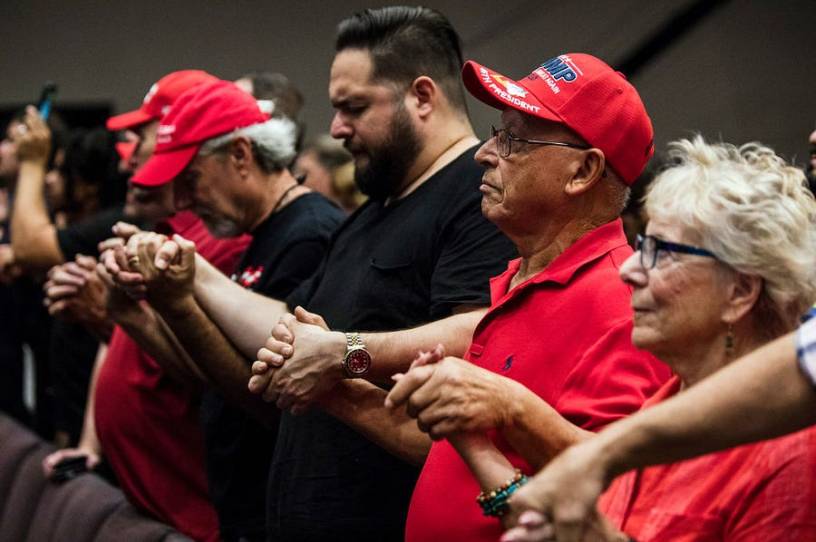 From the very beginning of the white Evangelical embrace of Donald Trump, there have been a series of raging debates about how that embrace would affect the church. Will the about-face on, say, the importance of character in politicians alienate people from the church? Will the policy gains from a Republican president be "worth" the partisan anger?
But here's a question that wasn't asked quite enough. Will Evangelical devotion to Trump change the nature of Evangelicalism itself? Studying American religion is a complex exercise, one that requires sorting through vast amounts of data. It can sometimes be difficult to draw hard-and-fast conclusions, but here's one that seems a bit surprising:
Between 2016 and 2020, white Evangelicalism grew, and it likely grew because of Donald Trump. 
Before I tell you the rest of the story (and there is a rest of the story), let's explain the basis for the statement above. On Wednesday, the Pew Research Center released the results of a study indicating that the percentage of white adults identifying as Evangelical or born-again grew between 2016 and 2020, and that growth was concentrated amongst Trump supporters:
You're out of free articles
Create an account to unlock 1 more articles