Mike Pence, a Picture, a Prayer, and a Healthy Dose of Perspective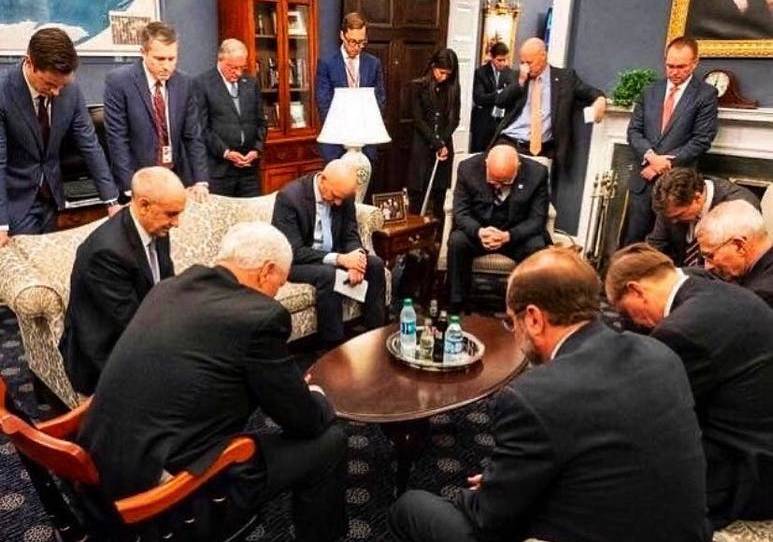 As I travel around the country, I'm often asked whether 2016 and the rise of Donald Trump changed me in any way. In some quarters of the pro-Trump right, there's often a narrative that Trump broke his critics' brains. They've got Trump Derangement Syndrome. In some quarters of the left, there's a belief that people like me are accountable for Trump's rise. We may have opposed him in the election, but we helped create the cultural and political conditions in which Trump thrives. 
I used to have a quick answer to these inquiries. I haven't changed. Not at all. I didn't leave the Trump GOP; the Trump GOP left me. Oh, and don't blame me for Donald Trump. I was never one of those fire-breathing own-the-libs, polemicists. 
But now I know that's not right. I have changed. I've changed quite a bit. And a recent online spat over a picture of Mike Pence praying illustrated exactly how my mind and heart have changed in four short years. I'm reminded of the climactic scene in Pixar's Ratatouille where the food critic Anton Ego demands to be served a dose of "perspective." Well, I've been served heaping helpings of perspective, and it's changed the way I view our nation, our culture, and our politics. 
Let's start with a tweet that briefly lit up right-wing Twitter last week. Here it is, from a New York Times Magazine and Harper's writer named Thomas Chatterton Williams:
You're out of free articles
Create an account to unlock 1 more articles