To Discern Our Post-Election Destiny, Look to Our Hearts, Not Our Charts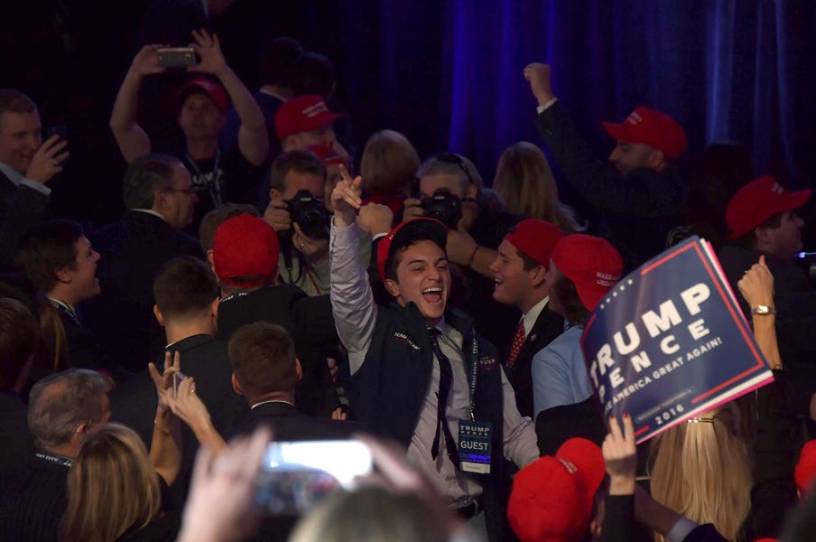 I want to talk about a concept we don't talk about enough in electoral (or post-electoral) politics—the intense and instant emotional resonance of election night. There is a way in which the emotions of that moment can imprint on the human psyche in a way that has lasting consequences for the weeks, months, and years to come. And before we begin the process of digesting the results of next week's election night, it's worth pondering how the emotions of the moment might impact the rest of 2020, and beyond.
As one of the relatively few national commentators who's based in the midst of MAGA country, I'm often asked to "explain" my family, friends, and neighbors. And one of the most common questions is some version of this one: "I can understand why Republicans vote for Trump, but I can't understand why they love him so much. I can't understand the incredible devotion."
It's a good question. After all, while Trump won the 2016 GOP nomination rather handily, he won it while winning one of the smallest shares of the vote in the primary era, he faced opposition up until and through the Republican convention (remember Ted Cruz's famous refusal to publicly endorse Trump during his convention speech?), and he was famously the "last choice" of numerous GOP primary voters. Yet now he commands intense Republican loyalty.
I don't think you can fully explain the love without understanding election night. Until approximately 10:39 p.m. Eastern Time on November 8th, many millions of Republicans were convinced that they were going to lose…again. And it wasn't going to be just any election loss. They were going to lose to Hillary Clinton. The Clinton machine that they'd been fighting for the better part of a quarter-century was coming back, triumphant.
Get every newsletter and all of The Dispatch. Support quality, fact-based journalism.
Start Your Free Trial
ALREADY A PAID SUBSCRIBER? SIGN IN