Being Is Not a Substitute for Doing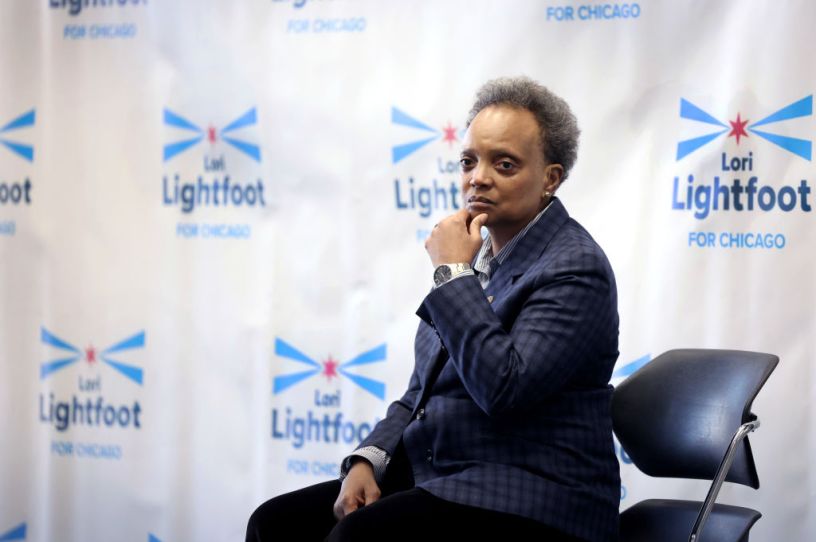 Chicago Mayor Lori Lightfoot waits to be introduced at a campaign rally on February 25. (Photo by Scott Olson/Getty Images)
Dear Reader (Including all of you restaurateurs hiding in plain sight), 
Let's say you are a left-handed, asexual, acromegalic immigrant from Burkina Faso with a profound fondness for Japanese body pillows. Let's also say you run for mayor of Chicago. A big part of your messaging—not always explicit, but nearly always implicit—is that you would be the first giant southpaw Burkinabe-American Dakimakura–enthusiast mayor of a major American city. And you win! Take that glass ceiling!
Not long after getting elected, however, it might occur to you that for all the good you've done in being a role model, none of these attributes actually equip you for the tasks normally associated with the job of being mayor.
Sure, at the margins there are some advantages. Body pillow paramours rarely make a lot of claims on your time the way corporeal families do. Having extremely large hands would let you wield those giant scissors at ribbon-cutting ceremonies one-handed! But in general, none of those incidental attributes give you special advantages when it comes to negotiating with labor unions or solving massive debt issues. Sure, being 7 feet tall might make it easier for you to personally intervene in some petty crimes ("That's right! You better run!"). But at the policy and managerial level, your personal distinctiveness is not going to come in handy for fighting crime.
You're out of free articles
Create an account to unlock 1 more articles