Grading Gorby on a Curve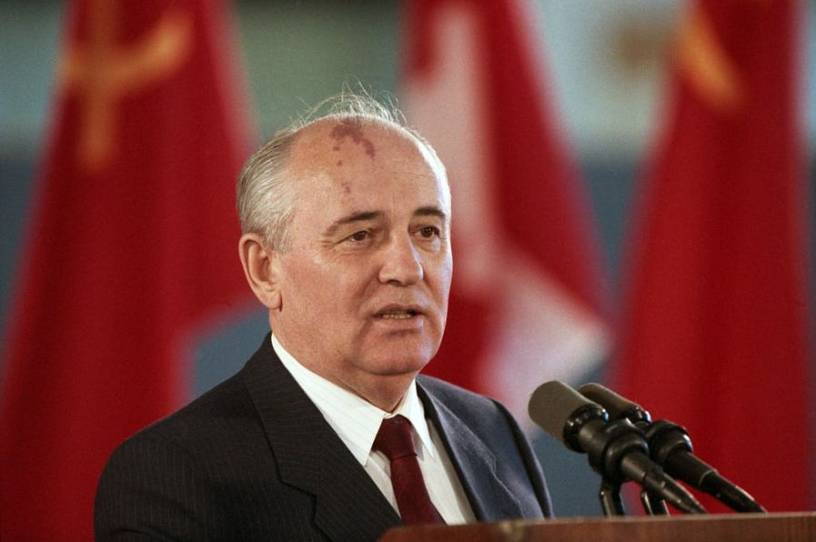 Longtime readers know that one of my favorite scenes from Stripes is when Bill Murray's girlfriend complains that he constantly plays Tito Puente albums. Murray responds that, one of these days, "Tito Puente's gonna be dead, and you're gonna say, 'Oh, I've been listening to him for years, and I think he's fabulous.'"
The last time I wrote about the Tito Puente effect was upon the death of Gerald Ford, one of the most decent, patriotic, and—contrary to Saturday Night Live—athletic presidents we've ever had. But he was also one of the luckiest. Indeed, he was the only president never to be elected to nationwide office. He was appointed vice president because Spiro Agnew was a crook and he became president because Richard Nixon resigned.
Queen Elizabeth had a similar, though not identical, form of luck. She became queen only because her uncle abdicated, making her dad king and putting her in line for the top job.
Mikhail Gorbachev, who died yesterday at the age of 91, had yet a different kind of luck. He was a consummate party man—not in the "Hey, let's get a beer pong game going" sense, but in the apparatchik sense. He worked his way up a bureaucratic political system that did not seek out or reward the best, never mind the most moral, men. The fact that he was more moral than the rulers who came before him is a real mark in his favor, but I struggle to see how it makes him the hero some paint him as.