Screwtape Went Down to Georgia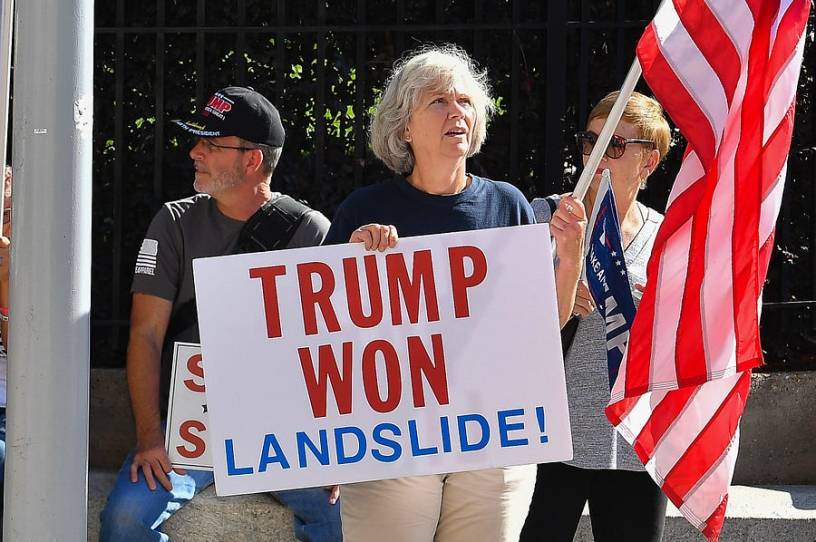 Dear Reader (Including Kim Jong-un's heroic frogmen who traversed the globe, risking life and limb to help steal the election),
Since I got a late start and my brain isn't quite working yet (I know this because when I try to add short columns of single-digit numbers together I start to smell burnt hair), I asked my Twitter followers for G-File topic suggestions. And while I generally oppose journalists engaging in fan service, this "news"letter is different. So, let's start there.
One popular request was to discuss Joe Biden's explanation for how he broke his foot, a topic I can already see is sparking a mini–truther movement out there, which is weird. I mean, this isn't exactly Jimmy Carter's story about the killer rabbit.
Anyway, Biden says that when he got out of the shower, his German Shepherd puppy dropped a ball in front of him. "And I'm walking through this little alleyway to get to the bedroom," he told CNN's Jake Tapper, "and I grabbed the ball like this and he ran. And I'm joking, running after him and grabbing his tail. And what happened was that he slid on a throw rug. And I tripped on the rug he slid on. That's what happened. Oh man, not a very exciting story."
You're out of free articles
Create an account to unlock 1 more articles