They Just Don't Care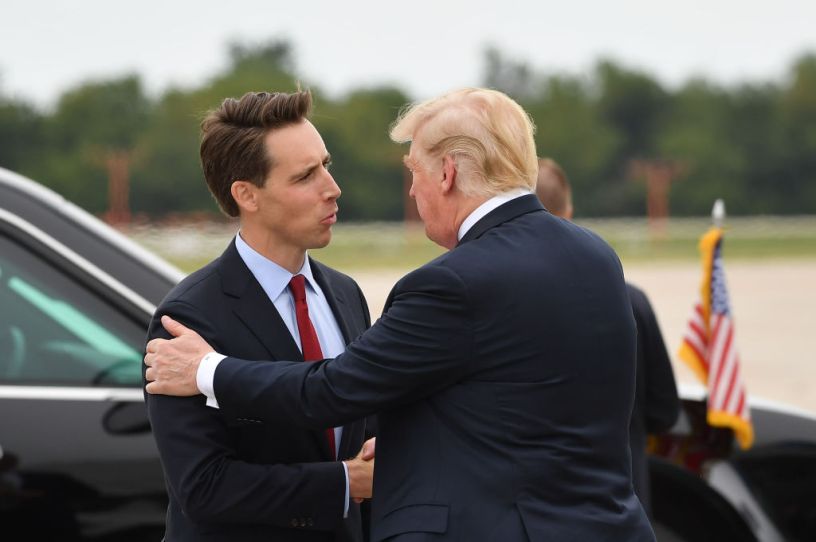 Former President Donald Trump and now-Sen. Josh Hawley in September 2018. (Photo by MANDEL NGAN/AFP via Getty Images)
Dear Reader,
So, Trump's been indicted, again. There's already been, and will be a lot more, punditry, reporting, analysis, screaming, yelling, cheering, chest-thumping, dumb-tweeting, gnashing of teeth, and rending of cloth about it. In fact, if you listen closely, you can hear the first Trump-indictment drum circle convening in Takoma Park, Maryland.
And that's all fine.
I don't mean everything being said is fine, there's a whole lot of asininity out there. But for the first former president—and a leading presidential contender—to be federally prosecuted is something worth discussing, analyzing, and arguing about. We're going to continue covering it extensively at The Dispatch.