What Democracy Looks Like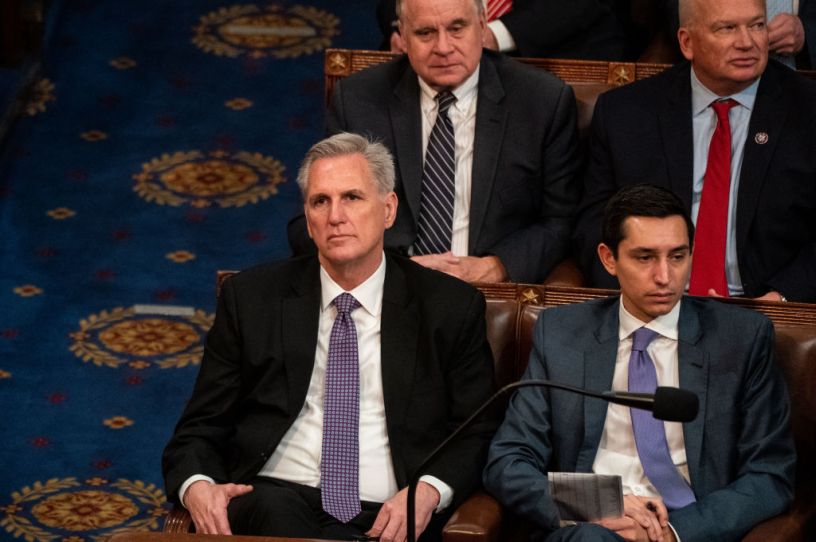 Rep. Kevin McCarthy on the floor of the House chamber of the U.S. Capitol. (Kent Nishimura/Los Angeles Times/Getty Images.)
Hey,
I don't like chants. I don't like them about your pants, I don't like them while in France, even in Nantes. I don't like them Gregorian or in a DeLorean or when full of midi-chlorians.
Sorry, I'm not very good at rhyming ("It's probably because you have lousy timing"—The Couch). But I have Green Eggs and Ham on the brain since I remembered that Kevin McCarthy had read it to own the libs back in 2021.
Anyway, one chant I really can't stand is, "This is what democracy looks like!" It's a popular one among progressives. It's less objectionable coming from protesters in authoritarian regimes because it has the benefit of being courageous in countries that outlaw actual protest and association. But that's because we use the word "democratic" in those kinds of countries to mean "free" and to describe a liberal order.