Biden's Afghanistan Blame Game
Happy Friday! For those keeping track at home, it's been a good week in the centuries-old war between humans and hippos.
Zimbabwean safari tour guide Paul Templer told the story of how he was able to escape the jaws of one of the beasts after falling out of his canoe in the Zambezi River, and a motorist driving an SUV accidentally rammed into one on a highway in Colombia.
Quick Hits: Today's Top Stories
Republican Sen. Ted Budd of North Carolina endorsed Donald Trump on Thursday, becoming the seventh Republican senator to endorse the former president. Budd secured Trump's endorsement for his 2022 Senate campaign, helping him defeat Gov. Pat McCrory in the primary.
Senate Minority Leader Mitch McConnell announced Thursday he would return to the Senate on Monday after being absent for more than a month to recover from a concussion sustained from a fall in early March. The announcement counters reports speculating McConnell might be preparing for retirement.
Chaos? What Chaos?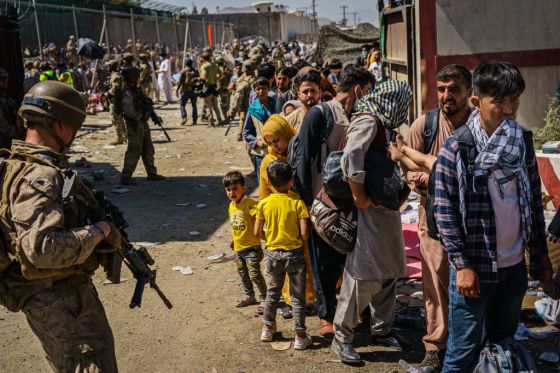 If you're looking for someone to blame for the chaos that ensued as American troops withdrew from Afghanistan in 2021, the 12-page assessment released by the White House last week provides a menu of options:
The Trump administration, for mucking everything up;
Intelligence and military leaders, for completely missing the warning signs;
Congress, for too much bureaucracy;
The Afghans, for falling so quickly; and
No one, because you know what—it actually wasn't that bad!
Just about the only person absolved of culpability in the document is President Biden, depicted as a figure of heroic resolve failed by the national security apparatus, who nevertheless moved quickly to make the best of a bad situation inherited from his predecessor. Intelligence analysts and lawmakers have panned the summary—and question whether the administration has learned from its mistakes.
Get every newsletter and all of The Dispatch. Support quality, fact-based journalism.
Start Your Free Trial
ALREADY A PAID SUBSCRIBER? SIGN IN