The Morning Dispatch: An Interest Rate Increase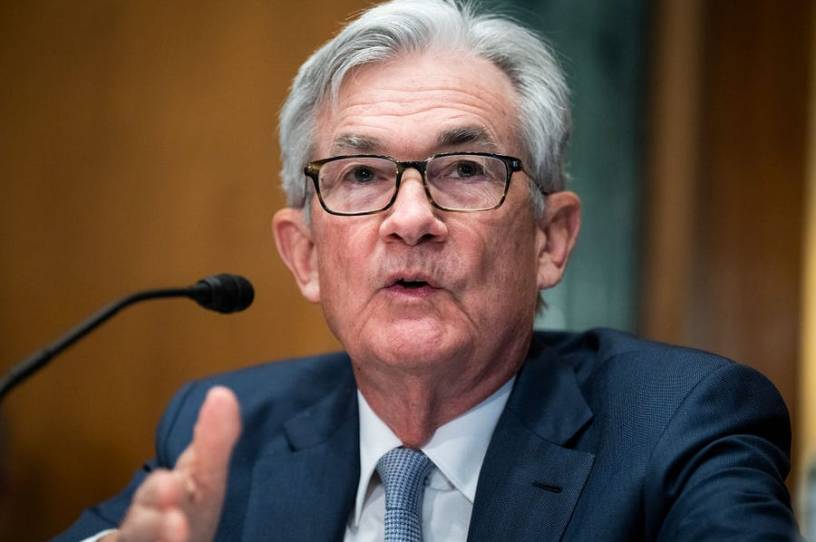 Happy Friday! In either an incredibly bizarre coincidence or sign of the coming apocalypse, the first- and second-place entries in the TMD March Madness pool so far are named after the same bushy-tailed rodent: Congratulations to "Squirrel_Cowboy1" and "Curls for the Squirrels." Shoutout to ESPNFAN94966328711, too. Your username might not jump off the page, but you're tied for second.
Declan's bracket is in such tatters after yesterday's games that we're sending him away for a week. You will likely notice a significant dropoff in Bears content while he's on vacation.
Quick Hits: Today's Top Stories
One day after President Volodymyr Zelensky's address to Congress, House Speaker Nancy Pelosi reaffirmed her opposition to implementing a no-fly zone over Ukraine. "We're not doing [that]," she told reporters. The House did, however, vote 424-8 on Thursday to pass legislation suspending normal trade relations with Russia and Belarus. The Senate is expected to advance the bill quickly to President Joe Biden's desk for his signature.

Secretary of State Antony Blinken on Thursday became the third high-ranking Biden administration official to accuse Russia of committing war crimes in Ukraine, one day after Biden himself called Russian President Vladimir Putin a "war criminal." A Kremlin spokesman responded Thursday, calling Putin a "very wise, prescient, and cultured international figure" and condemning Biden's remarks as "impermissible, unacceptable, and unforgivable."