The Morning Dispatch: Are American Attitudes on Race Changing?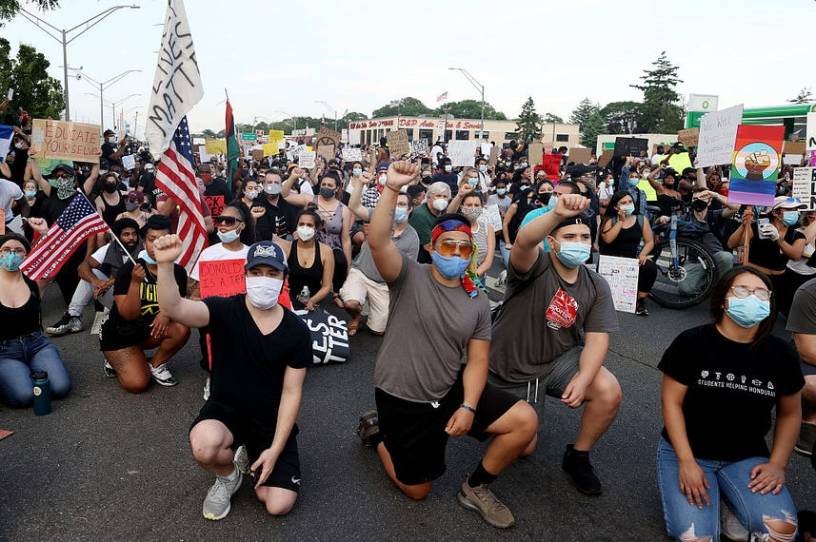 Happy Friday. Things remain rough out there, but look at it this way: We've made it through March, April, May, and the first week of June, all of which were insane for their own insane reasons. At this point, what can't America handle?
Thanks to our members who joined us for the latest Dispatch Live event last night. It was a lively, entertaining, and at times very emotional conversation. If you missed it or want to rewatch it, here's a link. The password is "dingo."
Quick Hits: Today's Top Stories
As of Thursday night, 1,872,660 cases of COVID-19 have been reported in the United States (an increase of 21,140 from yesterday) and 108,211 deaths have been attributed to the virus (an increase of 1,036 from yesterday), according to the Johns Hopkins University COVID-19 Dashboard, leading to a mortality rate among confirmed cases of 5.8 percent (the true mortality rate is likely much lower, between 0.4 percent and 1.4 percent, but it's impossible to determine precisely due to incomplete testing regimens). Of 18,680,529 coronavirus tests conducted in the United States (465,579 conducted since yesterday), 10 percent have come back positive.


In a break from the Republican Party line, Sen. Lisa Murkowski (R-Alaska) called James Mattis' denunciation of Trump "true, honest, necessary, and overdue," and said she was "struggling" with whether or not to support the president in 2020. Trump subsequently took to Twitter to say that he would campaign against Murkowski during her next reelection bid in 2022.