The Morning Dispatch: Goodness Gracious, a Useful Debate!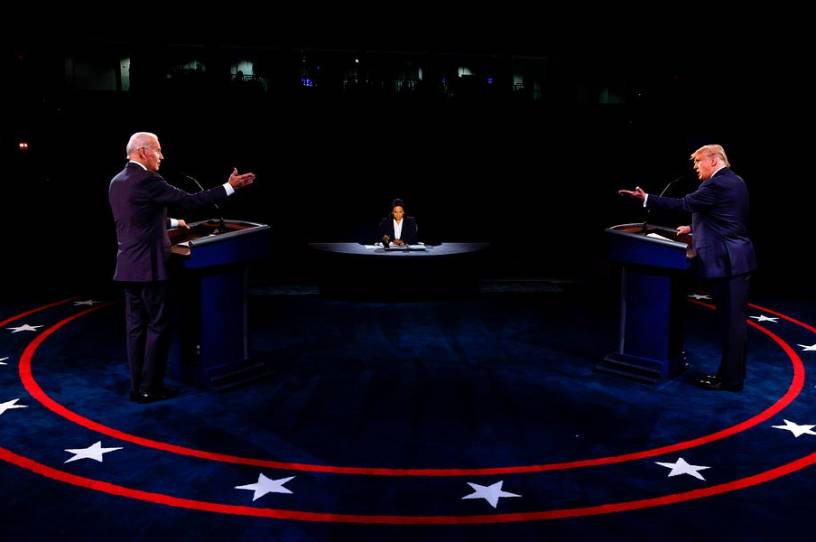 Happy Friday! We will miss you, presidential debate season. Only 31 months (give or take) until the first ones of the 2024 cycle!
Quick Hits: Today's Top Stories
The United States confirmed 74,040 new cases of COVID-19 yesterday per the Johns Hopkins University COVID-19 Dashboard, with 6.5 percent of the 1,139,419 tests reported coming back positive. An additional 1,010 deaths were attributed to the virus on Thursday, bringing the pandemic's American death toll to 223,000. According to the COVID Tracking Project, 41,010 Americans are currently hospitalized with COVID-19.


All 12 Republican members of the Senate Judiciary Committee voted on Thursday to advance Judge Amy Coney Barrett's nomination to the Supreme Court; all 10 Democrats on the committee boycotted the vote in protest. The 12-0 vote sets the stage for a full Senate confirmation next week.

Initial unemployment claims fell by 55,000 last week to a seasonally adjusted 787,000, the Labor Department reported Thursday. Slightly more than 23 million people claimed some form of unemployment benefits during the week ending October 3.