The Morning Dispatch: Hungary Resists EU Push to Ban Russian Oil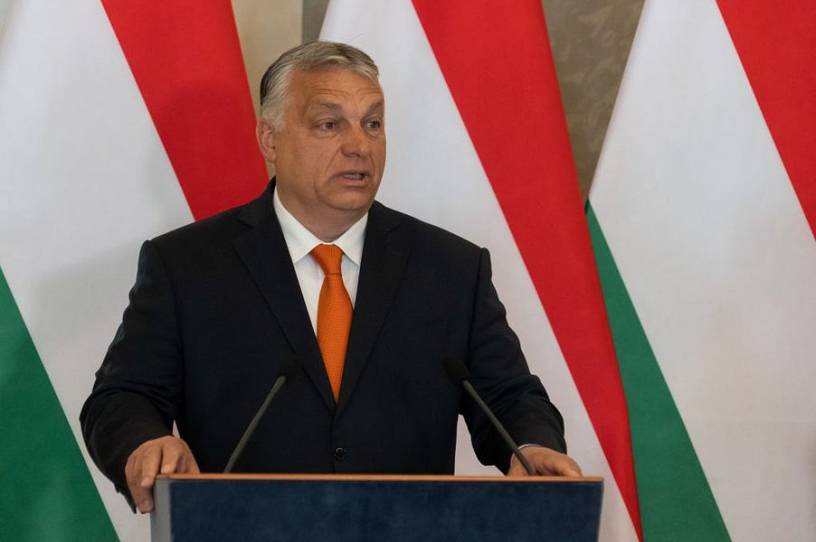 Happy Tuesday! On this day in 1924, a 29-year-old J. Edgar Hoover was named acting director of the FBI, a role that soon became permanent—and that he wouldn't relinquish for a staggering 48 years. Probably wouldn't fly today!
Quick Hits: Today's Top Stories
President Joe Biden on Monday signed the bipartisan Ukraine Democracy Defense Lend-Lease Act into law, allowing his administration to expedite the process of sending military aid to Ukraine. Biden also issued a statement yesterday calling on Congress to separate additional Ukraine and COVID-19 funding so that the former can get to his desk "right away." Shortly after Biden's concession, lawmakers announced they'd reached a deal that—if finalized in the coming days—would send nearly $40 billion in additional military and economic aid to Ukraine over the next several months.

In a speech commemorating the anniversary of Soviet forces defeating Nazi Germany in World War II, Russian President Vladimir Putin on Monday attempted to justify his continued invasion of Ukraine, claiming it was a "pre-emptive strike" that was necessary to deal with the threat of Ukrainian "neo-Nazis" backed by NATO and the United States. He acknowledged the Russian military has sustained casualties in the fighting thus far, and told soldiers they are "defending today what [their] fathers, grandfathers and great-grandfathers fought for."

Commerce Secretary Gina Raimondo announced Monday the Biden administration will lift tariffs on Ukrainian steel—implemented in 2018 by former President Donald Trump—for one year in an effort to boost the war-torn country's economy. Ukraine was only the 12th-largest supplier of American steel imports in 2019, but steel exports are an economic "lifeline" for the Ukrainian people, Raimondo said.