The Morning Dispatch: Is the Economy on the Brink?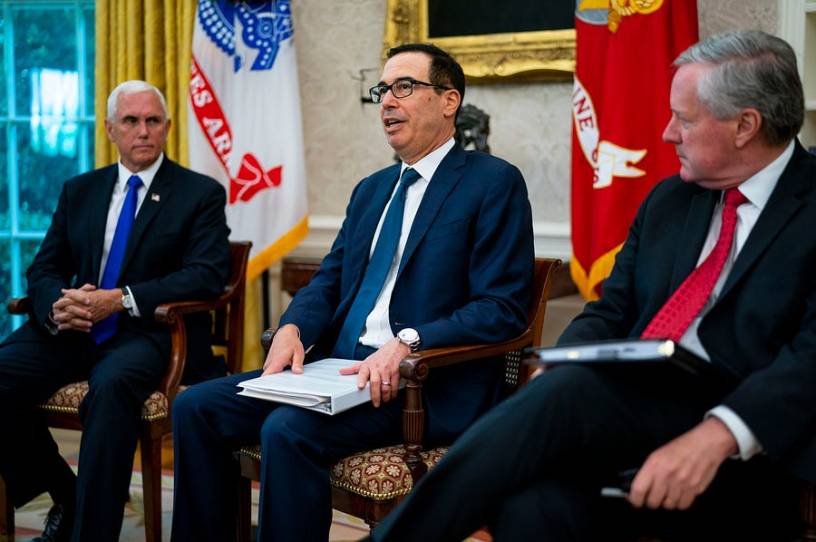 Happy Thursday! We don't know about you, but we're going to log on to the Dispatch Live portal as soon as we can this morning to make sure we get the best seats in the house. 'See' you at 8:30 p.m. ET!
Quick Hits: Today's Top Stories
The United States confirmed 70,778 new cases of COVID-19 yesterday, with 8.9 percent of the 796,395 tests reported coming back positive. An additional 1,192 deaths were attributed to the virus on Wednesday, bringing the pandemic's American death toll to 143,184.


The Department of Health and Human Services announced a $1.95 billion agreement with Pfizer to purchase 100 million doses of its experimental coronavirus vaccine, pending its approval and manufacture, with the ability to buy an additional 500 million doses if needed. This agreement comes two weeks after the Trump administration's $1.6 billion agreement with Novavax for 100 million doses of its vaccine.

The State Department ordered Chinese officials to close and vacate their consulate in Houston, Texas, accusing China of engaging "for years in massive illegal spying and influence operations throughout the United States against U.S. government officials and American citizens."