The Morning Dispatch: It Ain't Over Till It's Over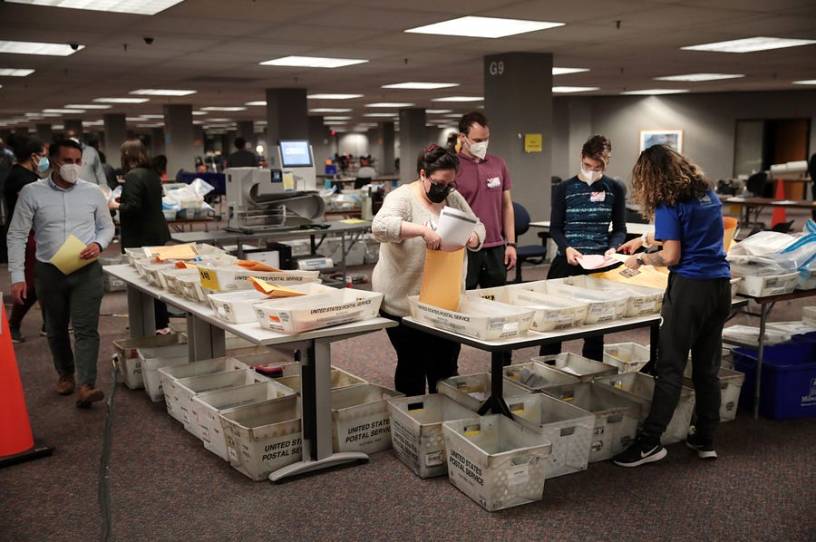 Happy Wednesday! Spoiler alert: We don't know who the next president will be, and we don't know who will control the Senate. But we will soon. As A.A. Milne wrote in The House at Pooh Corner, "There is no hurry. We shall get there some day."
Quick Hits: Today's Top Stories
Last night's results showed a far tighter race between President Trump and Democratic presidential nominee Joe Biden than polls had predicted. Trump notched wins in Texas, Ohio, and Florida; Biden secured victories in Arizona and Minnesota. Georgia, Wisconsin, Michigan, North Carolina, and Pennsylvania remain too close to call.

Democrats are expected to hold the House of Representatives, but Republicans will narrow the gap after surprise pickups in some formerly heavily Democratic areas like Miami.

Control of the Senate remains up for grabs after Democrats knocked off incumbents in Arizona and Colorado while Republicans struck back in Alabama and held off strong challenges in Iowa, Montana, Kansas, and South Carolina. Republicans Susan Collins in Maine and Thom Tillis in North Carolina are looking strong, but their races are still too close to call.